Waterfire announces 13 lightings in 2015 schedule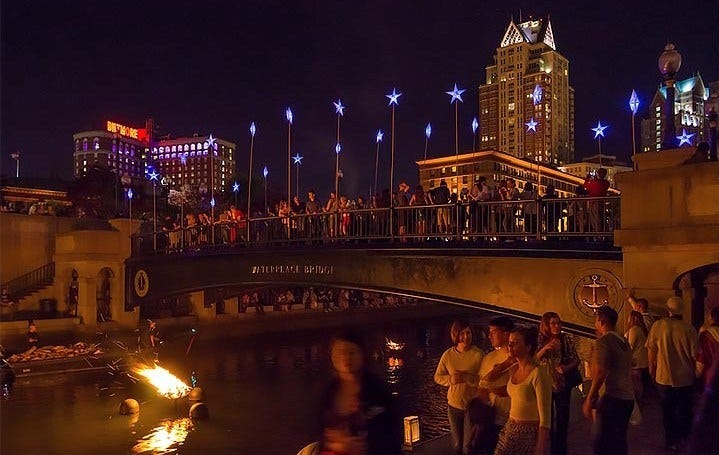 By The Associated Press
PROVIDENCE, R.I. (AP) _ One of Providence's most popular cultural attractions is soon to launch its season.
Waterfire has announced that it will hold 13 lightings in its 2015 schedule, including 10 full lightings, two basin lightings and one partial lighting that includes the braziers from Providence Place Mall to Steeple Street.
The first lighting of the year will be a partial lighting on Saturday, May 16.
The first full lighting, which includes 80 braziers from Waterplace Park to Memorial/South Main Street Park, will be held Saturday, May 23.
The final lighting is scheduled for Nov. 7 as a salute to veterans. Waterfire celebrated its 20th anniversary last season.
It has become a huge draw to the city's downtown, attracting tens of thousands of people every year.
© The Associated Press / WLNE-TV 2015