WaterFire Providence 'powerful revenue generator' for Rhode Island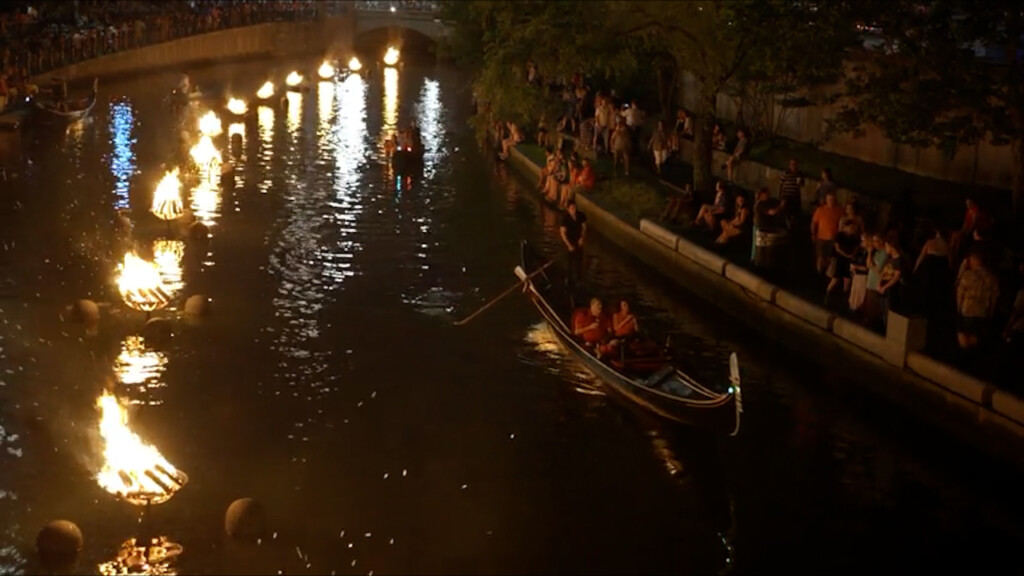 PROVIDENCE, R.I. (WLNE) — The WaterFire lighting season started in April and runs until November. During that time, hundreds of thousands descend on downtown Providence to take it all in.
WaterFire Providence bolsters the city's reputation with the arts community and puts Rhode Island on the map.
"It's something that doesn't happen regularly anywhere else in the world," said Peter Mello, managing director and Co-CEO of WaterFire Providence.
WaterFire Providence transforms downtown rivers into a live art instillation with dozens of bonfires lit at sunset for the thousands lining the riverbanks.
"It's a beautiful thing to have and it's a corner stone of our arts program and the creative capital. But the thing that people don't understand is what a powerful revenue generator WaterFire is," said Kristen Adamo.
The fiery event is powerful — attracting some one million visitors.
"It's really important because WaterFire will draw people into downtown. They'll come in and do other things. They'll have dinner — the walk around," said Adamo.
Each lighting is a huge boost to the Ocean State's economy, generating over $9 million of tax revenue for the state and supporting more than 1,200 jobs.
From small businesses, artists, vendors and nonprofits, the free event is an opportunity to showcase all that downtown has to offer.
"711 cities across the country are struggling with getting people back to downtown because a lot of people are starting to work from home. So, I think it's really important for people to come back to Providence," Adamo said. "Because the downtown is only as vibrant as the people that live here and make it."