'We answered the call': Warwick community lends hand to disabled veteran in need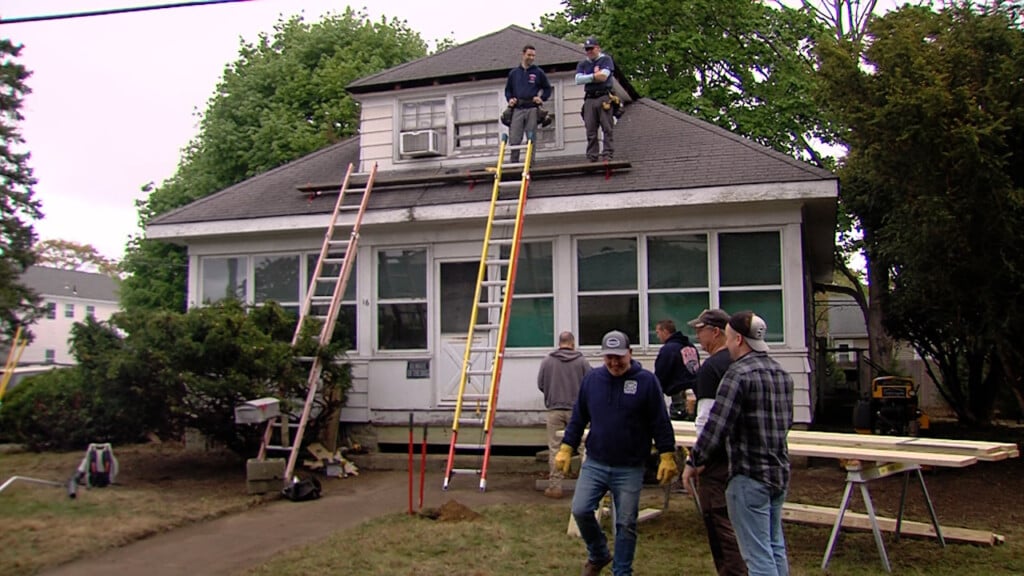 WARWICK, R.I. (WLNE) — A community in Warwick is lending a hand to a disabled veteran in need.
The Warwick Fire Department and the Westbay Community Action teamed up Thursday to cleanup the inside and outside of William Moquin's Oak Tree Avenue home.
"As firefighters, we always like to answer the call. The community had reached out — the gentleman is a disabled veteran. He's got some medical issues. His wife had passed away," explained Mike Carreiro, Warwick Firefighters' Union president.
"Once the community had reached out and said the home has been neglected, we answered the call. We stepped up," said Carreiro.
Liz Tufts, a spokesperson for Mayor Frank Picozzi, said Moquin was summoned to court two different times since 2021 for several violations, including overgrowing grass, garage in disrepair, and some exterior wood needing repair.
Westbay Community Action, Tufts said, is using grant money to help get Moquin's first floor living space safe enough for him to live.
Carreiro said about 40 to 50 firefighters volunteered to help revamp Moquin's home.