'We depend on these people': RISD community joins workers on strike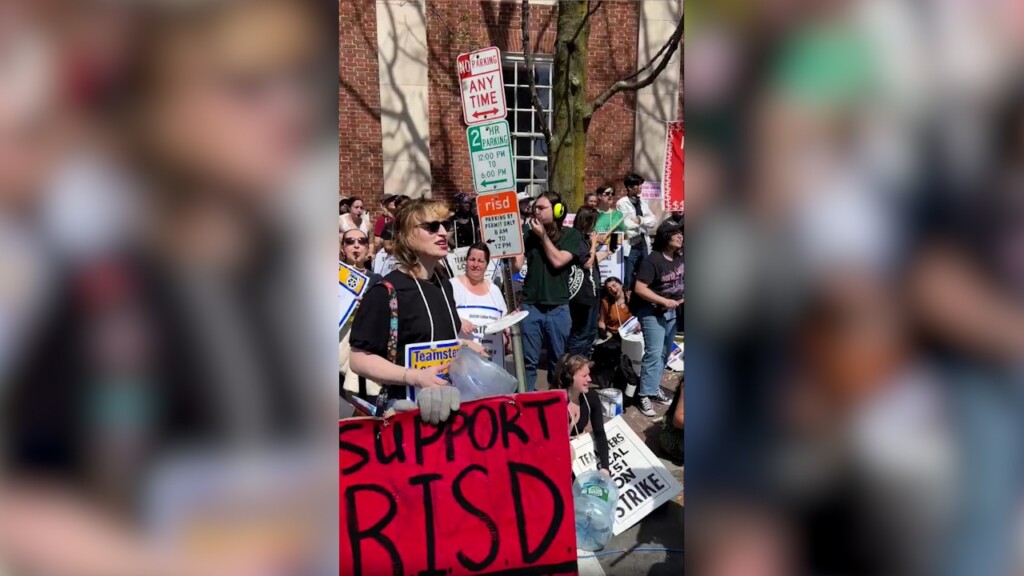 PROVIDENCE, R.I. (WLNE) — Workers at the Rhode Island School of Design are on strike for a new contract with higher wages.
Community members and students joined them in holding signs Wednesday, demanding fair pay after they say the school failed to implement a general wage increase and changed the starting rate for workers.
"We depend on these people," said Kyna Leski, a professor of architecture at RISD. "They do their job, they do it well, and they need to be compensated in a fair way."
Movers, custodians, and groundskeepers at the school have been calling for a better contract for months.
Matthew Maini, a business agent assigned to Teamsters Local 251, said the issue stems from "corporate greed."
"People are just generally tired of living on poverty wages," Maini said. "We see it more and more now because of the inflation and what's happening in this country."
The union says that most recently, RISD ignored a proposed contract from March 18.
"The administration has really miscalculated this, it's going to cost them a lot more than it would cost them to compensate them properly," Leski said. "They're costing the school a lot, their reputation… they're supposed to care about social equity and inclusion — this is social inequity and exclusion."
An end date to the strike has not been announced.
A RISD spokesperson said the school had productive meetings with union leaders on Wednesday and that both parties agreed to meet again on Thursday.
They will continue to meet until an agreement is reached.