'We were horrified': Lawmaker submits two bills to reform oversight of Providence Public Schools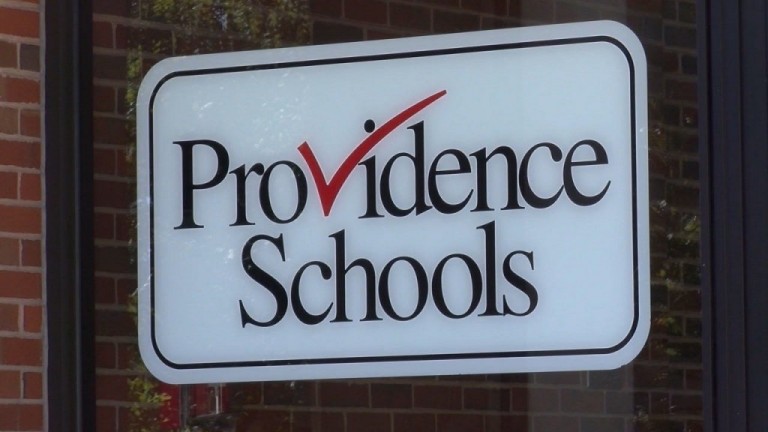 PROVIDENCE, R.I. (WLNE) – As pressure mounts for the leader of Providence Public Schools to resign over his hiring of a school administrator accused of inappropriately touching students, a lawmaker has announced plans to submit legislation to reform oversight of the district.
Senate Majority Whip Maryellen Goodwin said she and her colleagues were "horrified" when hearing about the allegations against former Providence Schools Administrator Olayinka Alege, who was charged with simple assault and battery by the Warwick Police Department on April 20 after he gave a forced foot massage to a minor at a gym.
Before working in Providence, Alege worked for Hillsborough County Public Schools in Tampa where similar incidents were reported.
Warwick Police recently told ABC6 that two adults had come forward with claims that they had similar encounters with Alege at Edge Fitness. as far back as January 2021
As of now, additional charges have not been filed and Alege was not questioned about the incidents as there was no complaint made against him.
An oversight hearing took place on Monday, and on Wednesday, a spokesperson for Rhode Island Department of Education Commissioner Angelica Infante-Green said she'd asked Providence Public Schools Superintendent Harrison Peters to resign. As of Wednesday evening, he hadn't submitted his resignation.
"The oversight hearing was deeply troubling," Goodwin wrote in a press release. "Our first responsibility to students is to ensure their safety and well-being. Superintendent Peters decision-making was woefully inadequate in that regard. I believe it would be appropriate for him to resign."
Goodwin said she's putting together two bills in light of this.
The first piece of legislation requires that any state takeover would conclude after two school years. If passed, the bill would require the state to end its intervention of Providence schools after the 2022-2023 school year.
"The state has been involved in Providence for two years already. We need meaningful progress, and we need it now, for the sake of the students. I recognize it is a monumental challenge that takes time, but it is a disservice to every student attending a Providence school to not bring this intervention to a positive conclusion within a reasonable timeframe," said Senator Goodwin.
The second would require that any city with four-year election cycles, like Providence, would have elected school boards.
© WLNE-TV 2021