Weapon seized from Durfee High School during lockdown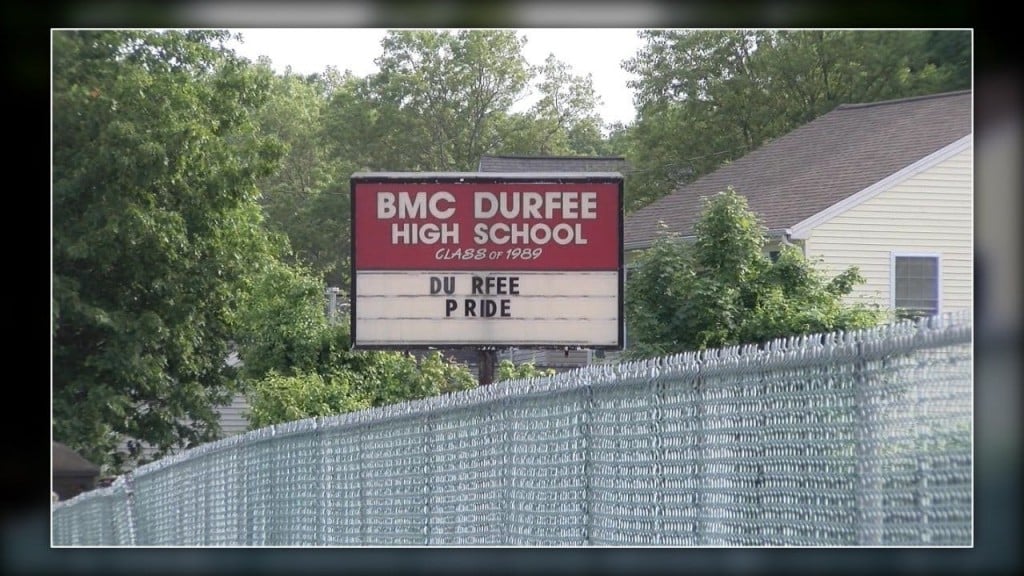 By John Krinjak
Email: jkrinjak@abc6.com
Twitter: @johnkrinjakABC6
FALL RIVER, Mass. (WLNE) — Just before 1PM Wednesday, a fight broke out involving a group of freshmen at Durfee High School.
Staff quickly broke it up, but several students told them there could be a weapon on school grounds.
That forced students to shelter in place.
"I get kind of nervous, my kids are supposed to be in school. I get nervous, I don't know what's going to happen," said Alejandra Hernandez, whose son goes to the school.
Shortly after, Fall River Police and school officials found the knife. One of the students in the fight had it.
A police K9 team was brought in to search students' belongings.
The teens involved potentially face criminal charges.
"When I was in school you'd have drama and fights but never actually escalate to a weapon was involved," said Gamalier Abru, who graduated in 2015.
Abru says the sad reality is that students now have to be prepared for violence like this.
"It's something that you just have to kind of deal with in a way where you can avoid the danger and be able to de-escalate a situation like that," said Abru.
The school will now be beefing up security, adding random bag checks in addition to spot checking students when they come in.
"I think it's a great idea. I think it's a great idea to start checking bags and doing metal things, and do it every single day," said Hernandez.
Durfee High School is no stranger to safety scares like this.
A year ago Tuesday the school went into lockdown after a Snapchat photo showed 15-year-old holding a gun.
That followed a threat of someone coming to school with a gun.
Now school officials are urging parents to have a conversation with their teens–stressing that there's no place in school for weapons.
WLNE-TV / ABC6 2017