Beautiful Weather To End The Week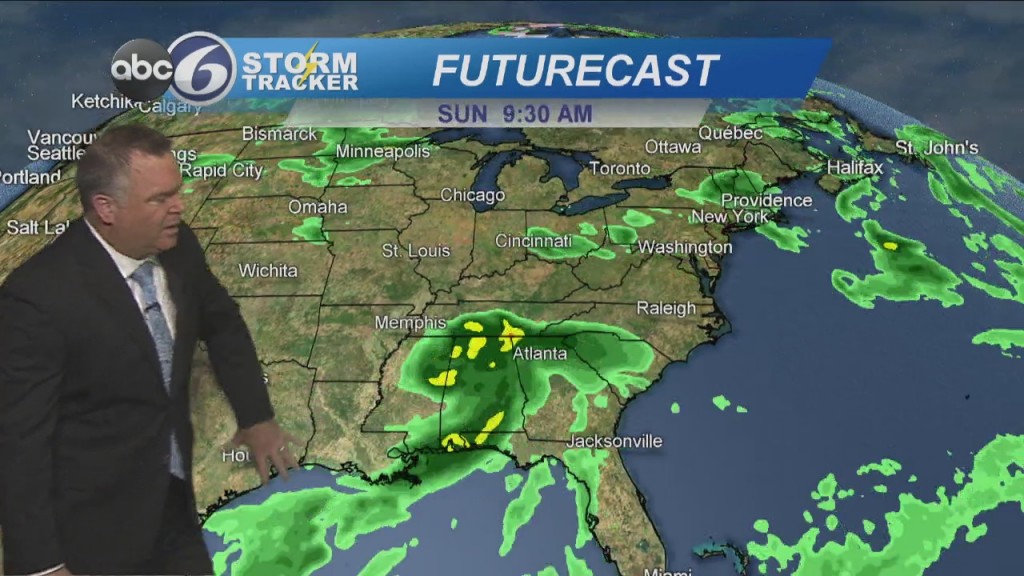 Tonight, clear and pleasant. 50s.
Thursday, sunny and nice. Mid to upper 70s. Thursday night, a few clouds. Mid to upper 50s.
Friday, sunny and warm. Around 80°. Friday night, mainly clear. Low 60s.
Saturday, partly sunny. A few thunderstorms late-day. More humid. Mid-80s. Saturday night, an evening thunderstorm, otherwise mostly clear. Low to mid 60s.
Sunday, sunny and warm for Father's Day. Mid to upper 80s. Sunday night, warm and muggy. Low to mid 60s.
Monday, Summer officially arrives at 5:44 P.M. and it will very Summer like. Near 90°. Humid and sunny. Monday night, a few clouds and muggy. Low to mid 60s.
Tuesday and Wednesday, a chance of rain both days. Around 80°.
Keeping an eye on the tropics. Potential next named storm, Claudette, in the Gulf of Mexico. Stay with ABC6 for the latest on local weather updates and also updates on the tropics daily.
ABC6 Chief Meteorologist, Jeff Desnoyers
Email: jdesnoyers@abc6.com
Email Alert Signup
Sign up for our Breaking News email alerts!