Week 1 of Pick Six Brings Some Great Highlights to Kickoff the Season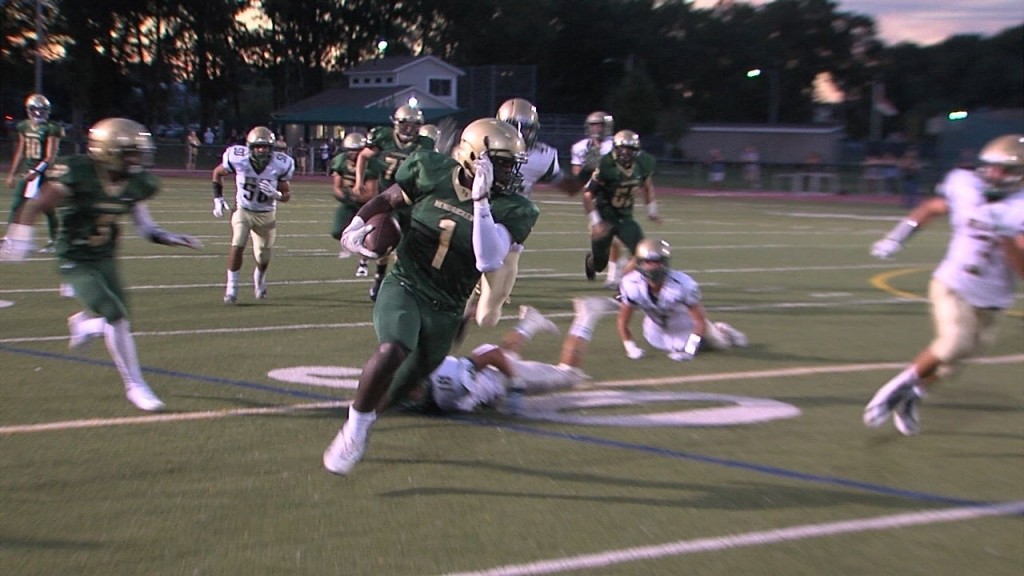 By Ken Bell
kbell@abc6.com
The high school football season kicked off with some great action.
The showcase game of the night was played at West Warwick where the Wizards beat South Kingstown, 43 to 42 in double overtime.
Classical defeated Central, 32 to 0 in the season opener.
Hendricken got the season started with a 26 to 21 win over Notre Dame of West Haven, CT.
St. Raphael beat Tolman, 28 to 6 in the battle of Pawtucket.
Mt. Hope downed host East Providence, 28 to 7.
Woonsocket defeated Johnston, 20 to 6.
Middletown beat Barrington, 34 to 6.
Mt. Pleasant held off Coventry, 20 to 14.
Pilgrim beat North Providence, 35 to 7 in a game played under the lights at Warwick Vets.
Smithfield downed Chariho 49 to 12.
Burrillville defeated East Greenwich, 21 to 14.
Central Falls beat Exeter-West Greenwich, 45 to 30.
Attleboro downed Cumberland, 28 to 14.
In Southeastern, MA
Taunton beat New Bedford, 28 to 6.