Week 8 Pick Six Highlights: LaSalle and East Greenwich Remain Unbeaten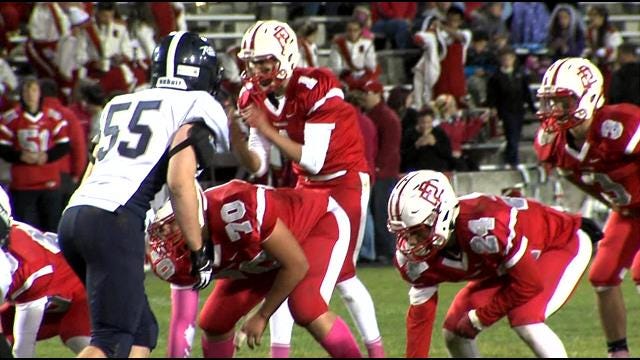 Ken Bell
kbell@abc6.com
Top ranked LaSalle remained unbeaten after beating Portsmouth, 41 to 13.
Cumberland beat Cranston East, 30 to 13.
East Providence blanked South Kingstown, 29 to 0 in the Townies Homecoming game.
Cranston West won at Barrington, 35 to 6.
West Warwick beats Mt. Pleasant, 36 to 14.
East Greenwich holds off Lincoln, 27 to 24.
North Kingstown downed Tolman, 49 to 22.
Pilgrim scored 30 unanswered points to beat Middletown, 30 to 20.
St. Ray's edged Central, 8 to 6.
Woonsocket shut out Warwick Vets, 30 to 0 for the Villa Novans first win of the season.
In the Massachusetts playoffs,
North Attleboro advanced with a 35 to 7 win over Bishop Feehan.
Ashland knocked Bishop Stang out of the playoffs with a 37 to 6.