'We're not leaving until it comes down': Providence fire to demolish collapsed building overnight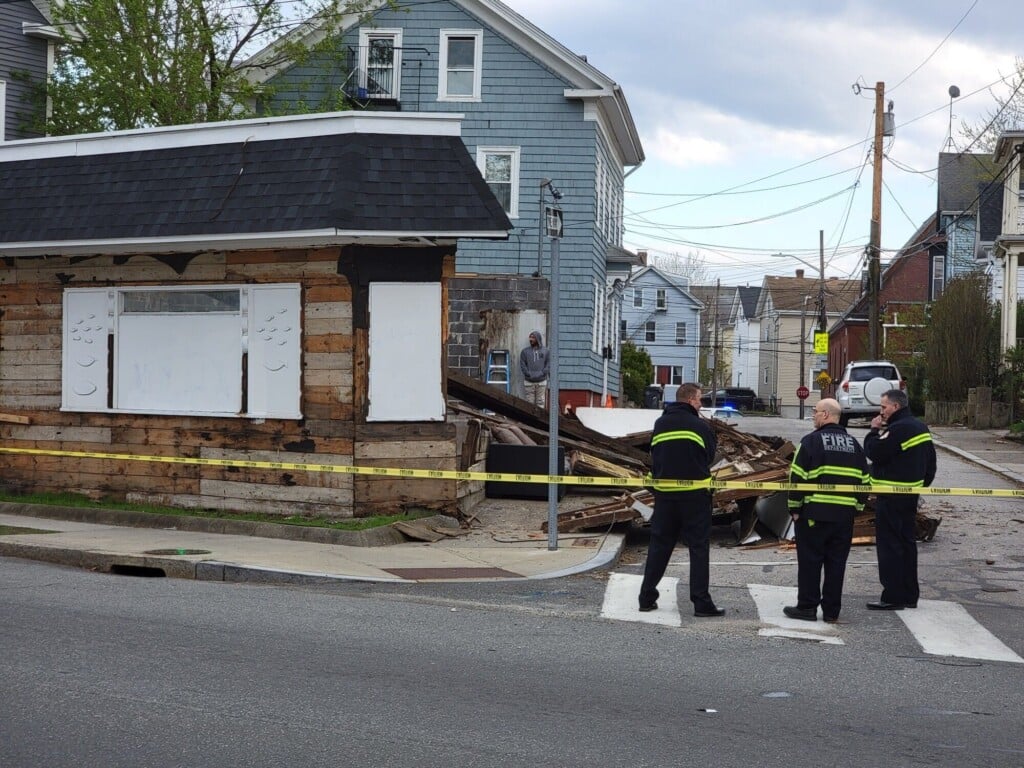 PROVIDENCE, R.I. (WLNE) — The exterior wall of a building in Providence collapsed into the street Tuesday evening.
ABC 6 News crews were on Smith Street where first responders were assessing the damage as rubble was cast into the street.
Fire officials said at approximately 4:10 p.m. they received a call for a building collapse on Smith and Young Streets.
First responders said they found the vacant building that had been under construction. They said there was no roof on the building at the time it collapsed.
"This could've been tragic if someone was walking on the sidewalk on Young Street, you know — a fatality. That's why we're going to make sure this comes down," the Providence battalion chief said.
"We're not leaving until it comes down because it is a hazard at this time," the battalion chief concluded.
A previous owner of the property told ABC6 News that the building was sold just a couple months ago.
The old owner also said the building was expected to be a full renovation including roof, walls and floors.
The cause of the collapse remains under investigation.
This is a developing story and will be updated as information is released.