'We're out of time': Bishop Connolly High School soon to close permanently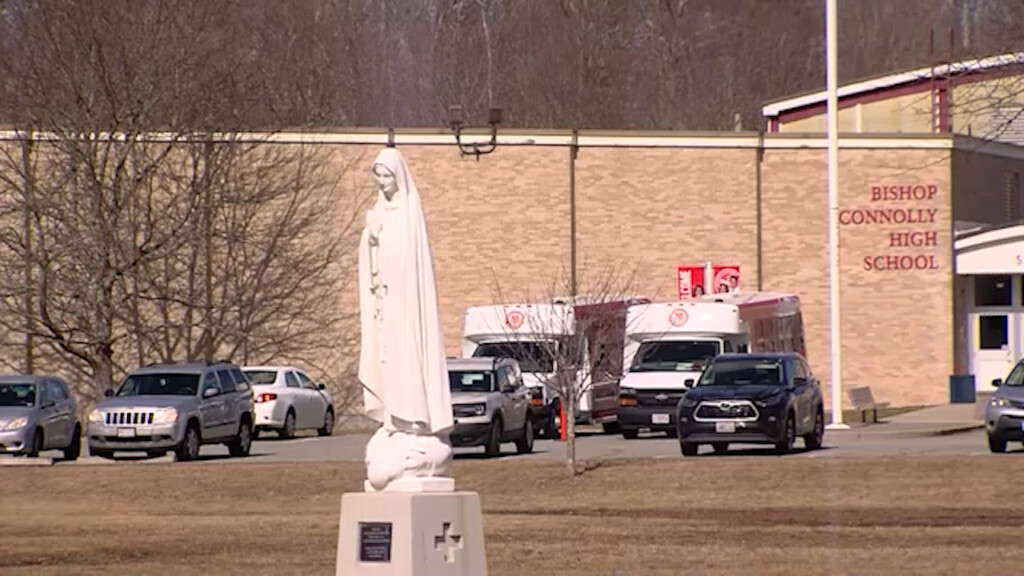 FALL RIVER, Mass. (WLNE) — One day after the Diocese of Fall River announced Bishop Connolly High School would close at the end of the school year, alums called the news a "gut punch."
"I have been around Connolly for pretty much my entire life," said alum and Fall River native BJ Shea. "My uncle and father went there, my uncle is the basketball coach at Connolly, the court is named after him."
The co-educational, Catholic school was opened in 1966.
Shea added, "It probably won't hit me until next year when I can't go to a basketball game or see my team play."
The diocese cited a lack of enrollment and issues stemming from the pandemic as the main reason for its closing.
"We're out of time," said Daniel Roy, superintendent of schools in the diocese. "We've seen a steady decline in enrollment over the past few years. The school's enrollment is now at 141, and that's not a sustainable option moving forward."
Students will have expedited admission to other Catholic schools in the diocese. 18 teachers will be out of a job.
The diocese says they are already meeting with teachers and students about their future.
Roy added, "Its a community of faith. It's a community of academic excellence. We are so sorry to see it go, and yet we're facing a lot of harsh realities."
Roy explained the decision to close the school was years of conversations in the making.