'We're sick of it': Anger over police killings shatters US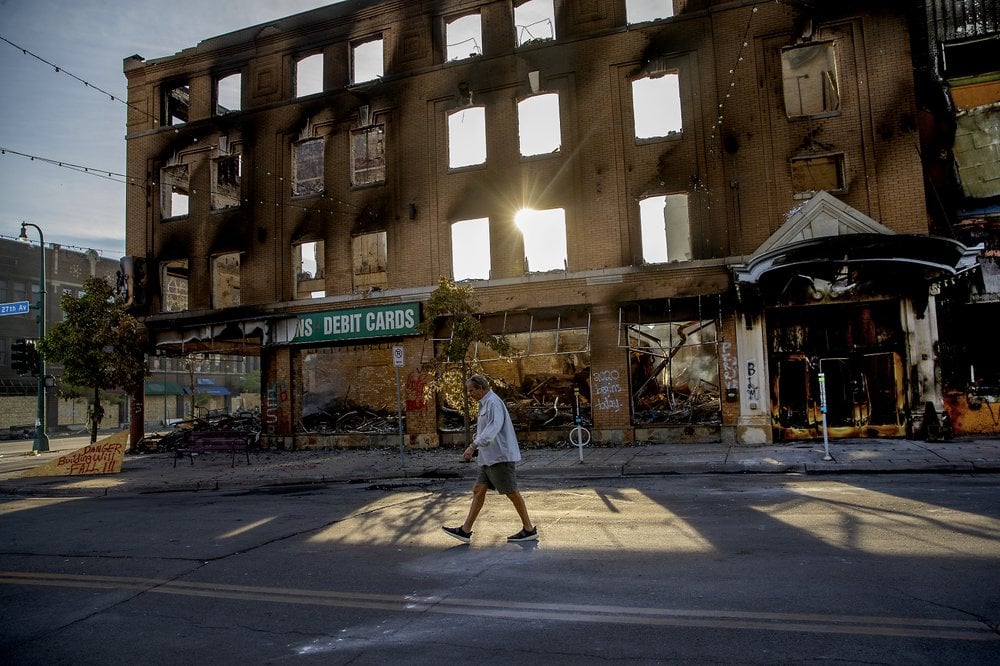 MINNEAPOLIS (AP) – Americans are cleaning up charred and glass-strewn streets after another night of unrest fueled by rage over police mistreatment of African Americans.
The chaos destroyed businesses, damaged landmarks and raised tensions across a divided nation.
The scars extended even to buildings near the White House.
Some elected officials prepared to deploy additional National Guard troops in anticipation of more turmoil.
Tens of thousands of people marched peacefully to protest the death of George Floyd, a black man who died after a white Minneapolis police officer pressed his knee on his neck until he stopped breathing.
But many demonstrations sank into violence as night fell.