Wesport Residents Offended by Bizarre 'racist' Sculpture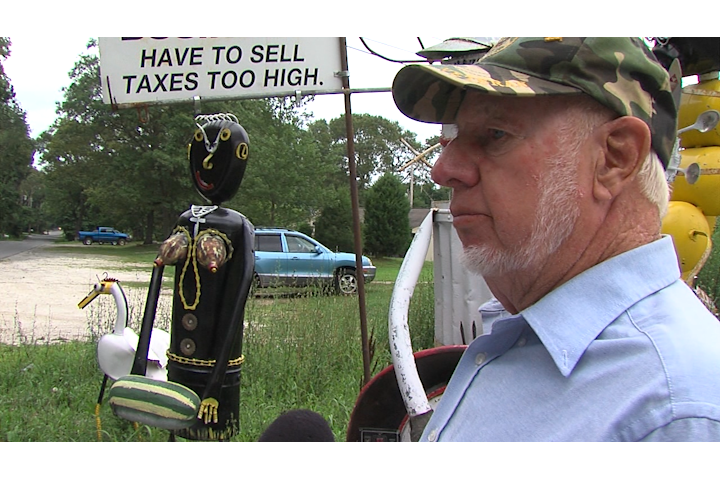 By: Robert Bumsted
rBumsted@ABC6.com
@rBumstedABC6
Some residents in Westport are not happy about sculptures in their neighbor's yard. One piece in particular is drawing complaints because it depicts a racist stereotype.
At his home on a quiet stretch of Charlotte White Road, Roger Chandanais has erected a sculpture depicting a black woman carrying a watermelon.
ABC6 news received a complaint about the sculpture, and many neighbors agreed that it was in bad taste. "I don't think it's good if it offends people," says Rick Costa who lives nearby.
But Chandonais says he doesn't think it is a racial stereotype. "No, I don't," he says. "I got a white man there too, no black people ever complain about a white man." Chandonais says despite his neighbors complaints, he will not take it down.