West Greenwich house decked out for Halloween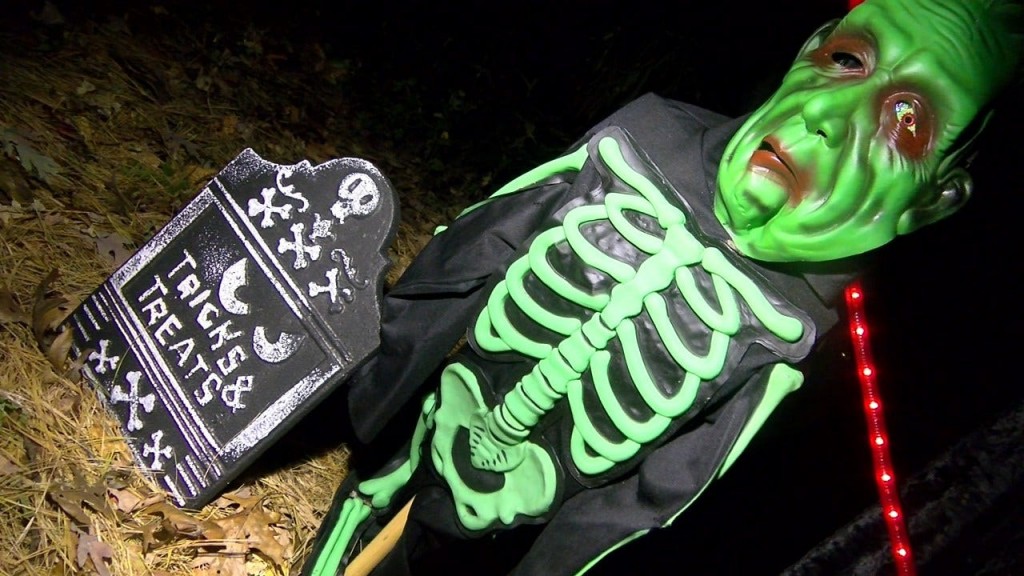 By Ana Bottary
abottary@abc6.com
As we all get ready for a flood of trick-or-treaters tomorrow, one West Greenwich family is putting the final touches on their over-the-top Halloween display.
It's the 23rd year the Rotelli's have decked out their home.
"I said well, if I decorate the kids will come, and sure enough they come,"says Diana Rotelli.
The home is decorated with ghouls and goblins made mostly by Rotelli.
"It takes me about a month to get everything out and ready. I always have to do a few repairs on the ghouls that I put away for the winter. I spruce them up, maybe add new hats or new wigs to make them look nice and fresh,"she says.
Diana says their decorations attract more than 100 people, from in and out of state. We spoke with people visiting the home tonight. They called it magical.
"I love Halloween, because it's not a gift holiday. It's all about being imaginative and creative and writing about scary things, and even facing your fears about scary things. You're never too old for Halloween,"adds Rotelli.
(c)WLNE-TV 2015