West Nile Virus found in Bristol County mosquitos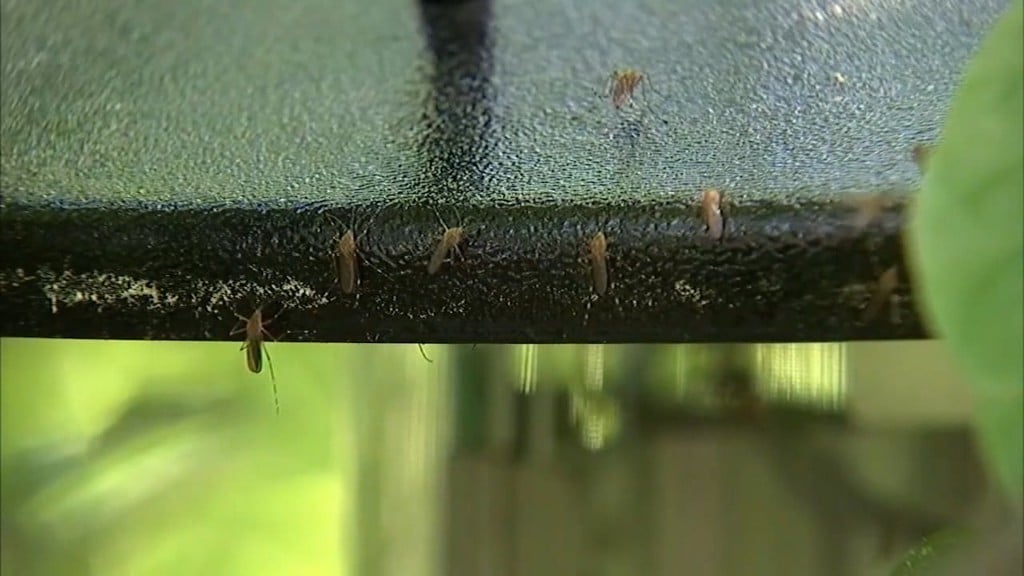 MANSFIELD, M.A. (WLNE) — For the first time this summer, mosquitos with West Nile Virus have been detected in our region.
The Massachusetts Department of Public Health announced the mosquitos were found in Mansfield.
At this point, the town of Mansfield says they will not be doing arial spraying, but the Department of Public Health is advising all residents to take precautions to keep mosquito populations down.
"Now that we've seen the humidity spike up about a week and a half ago, the populations have grown through the roof," said Bob Larence, owner of Mosquito Joe pest services in Cumberland, R.I.
The Rhode Island Department of Environmental Management says they have not detected any mosquito populations with West Nile Virus or Eastern Equine Encephalitis so far this summer.
Massachusetts has not detected EEE in any of it's mosquito populations yet, but has detected West Nile Virus in mosquito populations in Middlesex County, Suffolk County, Barnstable County and now Bristol County. 
"One thing for sure, you want to minimize any breeding activity on your property," said Larence.
"You're going to want to eliminate any standing water," he continued. "If you have any containers out, you're going to want to dump them frequently after these rains."
"Make sure your gutters are flowing too," he added.
Experts say August and September are the most common months for mosquitos in New England. 
The threat of mosquitos or mosquito-borne illnesses don't go away until the first hard freeze of the year.
"Mosquitos will continue to be active as long as temperatures 50 or so," said Larence