West Warwick Police sends out powerful message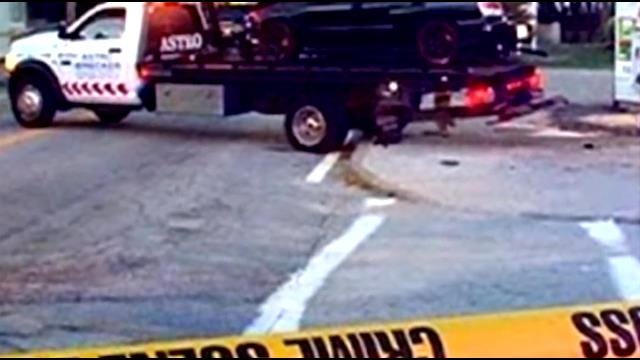 By: News Staff
Email: news@abc6.com
Twitter: @ABC6
WEST WARWICK, R.I. (WLNE) — A local police department is turning to social media to send a message this holiday season.
In a short video, The West Warwick Police Department is showing the very real dangers of impaired driving.
"Very serious injuries in all of them, two fatalities, the one where you see the minivan several children were seriously hurt," said Detective Lieutenant John Malloy of the Warwick Police Department.
Mangled cars, flashing lights, and one powerful message: "Just think before you drink."
These crashes are the result of impaired driving and they all happened in West Warwick over the past few years.
"We wanted to bring it home to West Warwick. We wanted to show people that accidents actually happen in town that they are serious, and they say hey that's a road that I drive on," said Lt. Malloy.
Lt. Malloy created the video called, "All these Crashes" crashes he says could have been prevented.
"I think distracted driving is getting worse, a lot worse, people are not paying attention to what they are doing and to add to that alcohol, so if someone goes out to a holiday party and they are texting while they are driving drunk that is a fatal combination," explained Lt. Malloy.
Lt. Malloy hopes by sharing this video on social media and showing the effects of impaired driving people will think twice before getting behind the wheel.
"It's meant to be impactful, it's meant to make people think about it," said Lt. Malloy.
Since posting the video earlier this week, it has been shared hundreds of times on Facebook.
©WLNE-TV / ABC6 2017