West Warwick Residents Deal with Flooded Street, Homes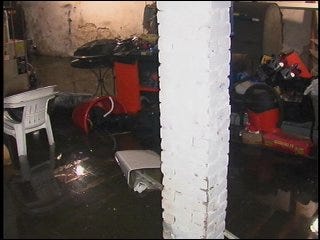 Rhode Island was forced to recover from a deluge Thursday, as so much rain came down so quickly, that it broke the state record for the date.
The flooding on Route 10 in Providence was so bad, police had to shut down the highway until it was safe to drive on again. The rain then caused a landslide on Route 6, closing it down for hours.
The highways weren't the only casualty of the storm, residents of West Warwick had to deal with a flooded street, something they say happens all too often.
ABC6 Reporter Andrea Medeiros has that story…