WESTERLY: 4-Year-Old Boy Drowns in Pool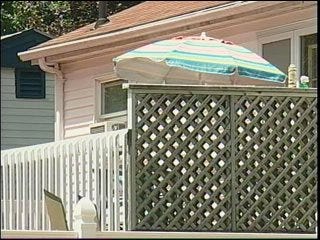 The Westerly Police Department responded to 29 Boiling Springs Avenue July 30th for the report of a missing 4-year-old boy.
Upon arriving, the first officer received no response at the door and began canvassing the yard. He immediately observed two subjects on the deck of the neighbor's pool at 31 Boiling Springs Avenue.
The officer observed a small child on the deck who had apparently just been pulled from the above ground pool. The officer began CPR and continued those efforts along with other arriving officers until Westerly Ambulance arrived on scene and transported the boy to Westerly Hospital.
A short time later the boy was pronounced dead.
The investigation in to the incident is continuing by Westerly Police along with the RI Medical Examiners Office, DCYF, and the Westerly Building officials.
ABC6 Reporter Parker Gavigan has more…