Westerly family sends 3 generations to PC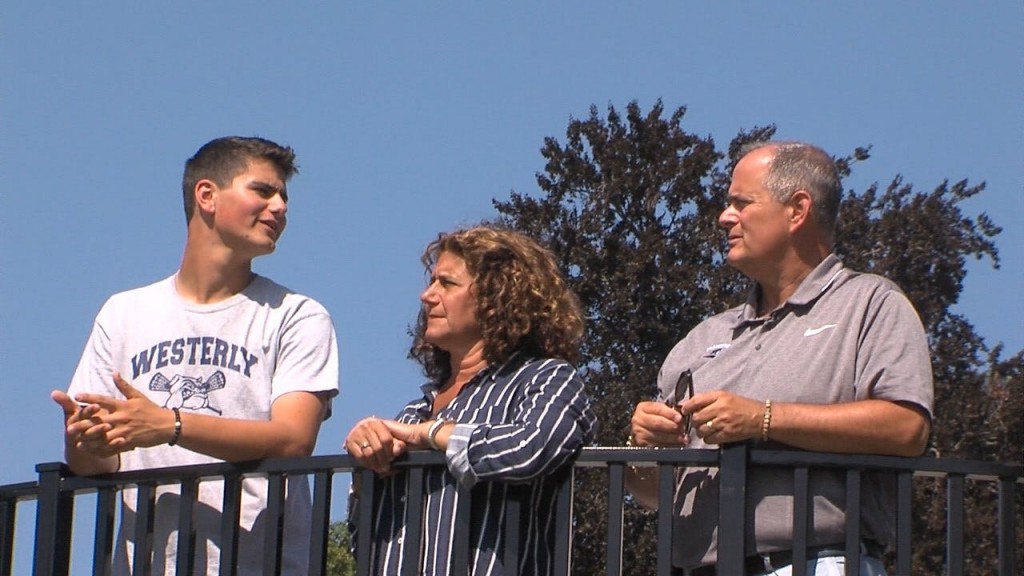 By: Melissa Randall
E-mail: mrandall@abc6.com
Twitter: @MRandallABC6
PROVIDENCE, R.I. (WLNE)— The class of 2021 arrived on the Providence College campus this week. Emotions were high as parent's dropped off their sons and daughters.
"I'm thrilled for him because I know he's going to have a great 4 years, but sad to see my nest empty," said Gina Lynch, a mother and member of the PC class of '83.
Move-in day was especially meaningful for the Lynch's of Westerly. Matthew, 18, is continuing a family tradition of attending the private Catholic university.
"It's starting to sink in now that I set up my room and everything," said the new freshman.
Four of Matthew's siblings, Andrew '10, Danica '13, Marissa '15, and Philip '17, his parents, both grandfathers, Dr. Francis Gencarella '55 and William Lynch '57, and 5 aunts and uncles, Julie Gencarella Vilandre '83, Charles Vilandre '83, Joseph Gencarella '85, Ann Marie Gencarella '86, and William Lynch, Jr. '82, are all part of the legacy. One sister did choose to go elsewhere. Alexandra Lynch graduated from Duke in 2011, but the family is quick to point out that she did take a summer class at PC.
"You know we're so proud of all of them. But to have the 5th here and really a 3rd generation it's just special," said Michael Lynch, Matthew's father and a member of the PC class of '81.
"Everyone's experience is totally different– different majors, different friends, but when it comes to the crux of it we have a lot to talk about," said Gina.
Despite the long history Matthew says his family never put any pressure on him to commit to the school.
"Honestly, I didn't want to tell them right away because I didn't want them to think it was because of them," he explained. "I kind of waited until the last minute to tell them but afterwards they were really excited. They just wanted me to make a decision by that point."
Michael is proud to be a Friar and says he hopes the legacy continues for generations to come.
"I would be ecstatic to see my grandchildren come here," he said.
© WLNE-TV 2017