Westerly Fire Department saves man who drove car into Pawcatuck River, police say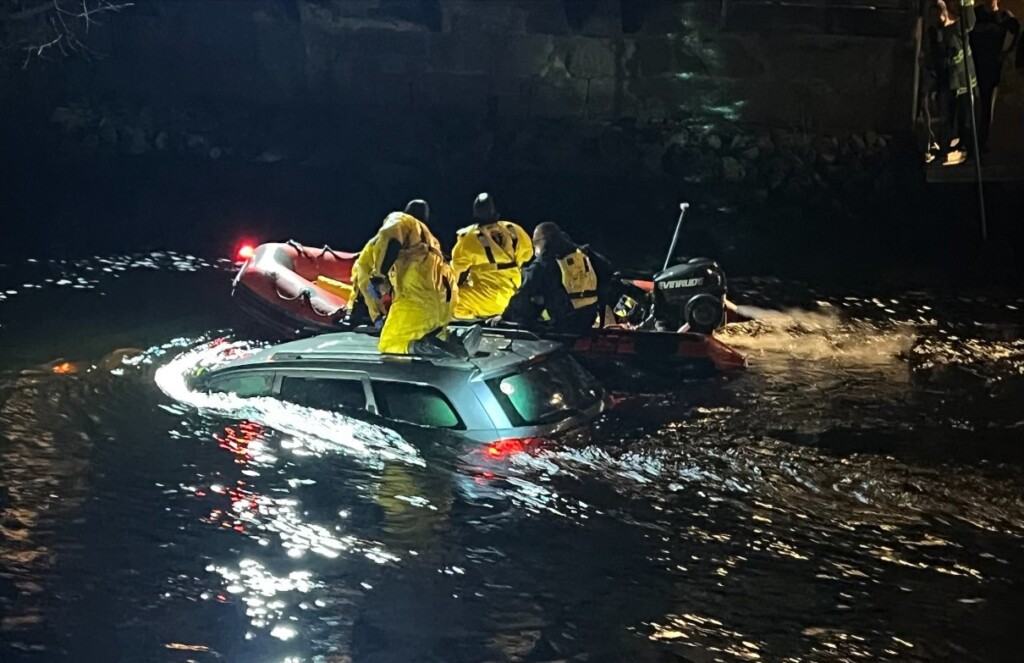 WESTERLY, R.I. (WLNE) — The Westerly Fire Department pulled a man from the Pawcatuck River after his car went into the water.
Police Chief Paul Gingerella said a car from the Connecticut side of the river went into the water Monday night.
Gingerella credited Westerly firefighters for saving the man's life as they were able to pull the man out of the vehicle and the water to safety.
Stonington Deputy Police Chief Todd Olson said the man drove into the river after he drove off Coggswell Street in Pawcatuck. He was the only person in the car.
Olson said the man's vehicle floated down the river before it became grounded by the Route 1 bridge.
The deputy chief said fire crews from Westerly and Pawcatuck, along with Westerly police and EMS and Stonington police were all on scene.
Olson said the man's vehicle will be removed from the river by a crane Tuesday.
Gingerella credited fire crews for saving the man's life.
Police are still investigating to determine what led the man to drive into the river.