Westerly K-9 Primo receives protective body armor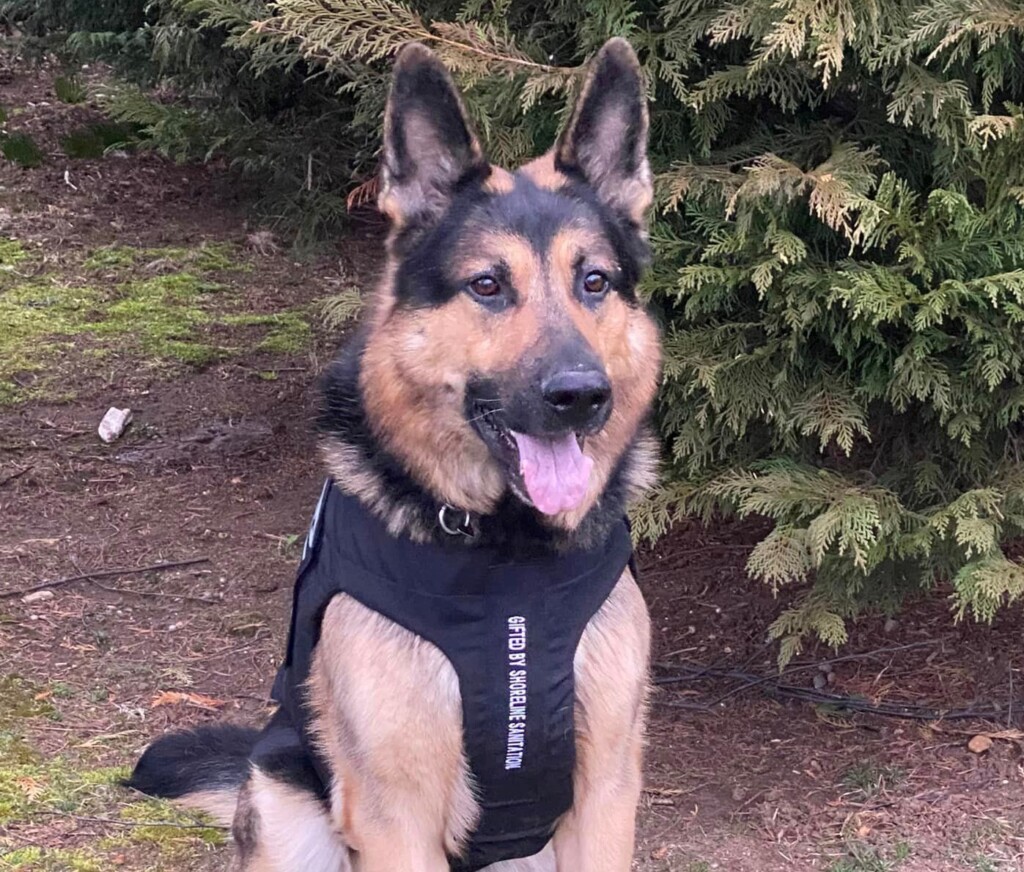 WESTERLY, R.I. (WLNE) — K-9 Primo of the Westerly Police Department has some new gear.
Primo received a bullet and stab protective vest from the non-profit organization Vested Interest in K-9s, Inc.
His vest was sponsored by Joe and Linda Capalbo of Shoreline Sanitation.
The organization has made over 5,000 custom-fitted protective vests for K-9s across the country since 2009.
The program is funded by private and corporate donations. All active K-9 officers at least 20 months old are eligible.