Westerly WW2 vet celebrates 100th birthday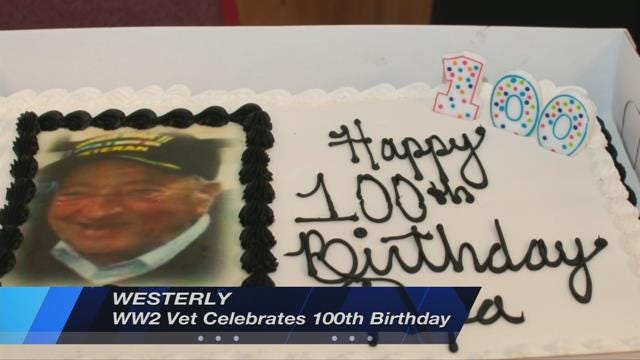 WESTERLY, R.I. (WLNE): John "Shorty" Terranova of Westerly celebrated his 100th birthday at the Calabrese Club on Sunday.
Shorty is a WW2 vet and also was in the D-Day invasion. Hundreds came out to celebrate the big day.
Viewers may remember shorty because he was featured in ABC6 news anchor John Deluca's 6 Questions segment for Remembering D-Day.
©WLNE-TV/ABC6 2019