Westport Police arrest two in separate OUI charges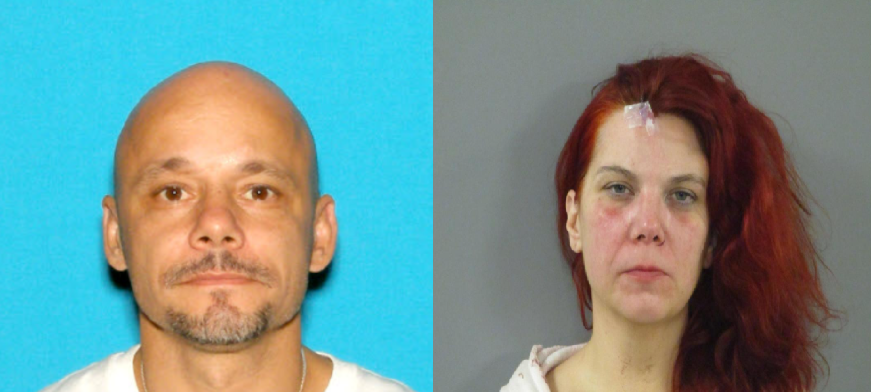 WESTPORT, MASS (WLNE) – Two people were arrested and charged with OUI in two separate incidents in Westport.
At approximately, 6:05 PM, a Westport office noticed a brown vehicle straddling the fog line, with the passenger tires narrowly leaving the edge of the roadway before swerving back into the lane of travel.
The office put on his emergency lights in an attempt to stop the vehicle.
The vehicle traveled an additional 500 feet before stopping west of Forge Road according to police.
The officer approached this vehicle and identified the driver as 50-year-old Leroy Mogardo.
Police say the officer had responded to a disturbance at Mogardo's home earlier in the night.
According to the department, Mogardo was attempting to conceal a bottle of bud light in the vehicle, the same type of beer he was drinking when the officer spoke to him in his home.
Mogardo exited the vehicle but failed to put the car in park and it began to roll.
The officer instructed him to place the car in park.
Police say Mogardo's eyes were bloodshot and glassy, and he had a strong odor of alcohol coming from him.
Mogardo denied any consumption of alcohol.
After failing the field sobriety test, he was placed under arrest and transported to the police station for booking.
____________________________________________________________________________________
At approximately 9:32 PM, Westport officers were dispatched to the area of State Road and White's of Westport for a car crash with reported injuries.
Prior to arriving on the scene, officers were made aware that responding Fall River officers were searching for a vehicle that left the scene of a crash on Brayton avenue.
Officers observed a black vehicle with severe damage to the vehicle, and airbags were deployed.
The driver of the vehicle was identified as 46-year-old Kristin Medeiros of New Bedford.
According to police, she was slurring her words, and her eyes were bloodshot.
When asked about what happened, Medeiros said she was coming from St. John's Club in Fall River and another vehicle had cut her off which caused the crash.
At this time, dispatch confirmed her vehicle was involved in the crash at the intersection of Brayton Avenue, where a motorcyclist had been struck and the vehicle fled the scene into Westport.
A witness from St. John's Club arrived on scene and stated that she saw Medeiros at the club and she could barely walk.
Others were in the process of getting Medeiros a taxi when she made her way to her own vehicle, said the witness.
Westport Fire Paramedics arrived on the scene to evaluate Medeiros, and she was transported to St. Anne's Hospital, while under arrest.