What to do right now to prepare for Henri
At this point, all southern New Englanders should be making final preparations before the storm arrives Sunday
By: Tim Studebaker
Facebook: @TStudebakerABC6
Twitter: @TStudebakerABC6
Email: tstudebaker@abc6.com
PROVIDENCE, R.I. (WLNE) – As the storm gets closer to our area, emergency management officials have been reminding everyone in southern New England to make sure they're prepared. In fact, as of Saturday, it's safe to say we should all now be in the final stages of making those preparations before Henri arrives on Sunday.
Some of the biggest issues we're facing include damaging winds, power outages, storm surge along the coast, and periods of heavy rain. It's looking highly likely that we will be on the eastern side of the storm as it makes landfall. That's the side with the strongest winds and dangerous storm surge.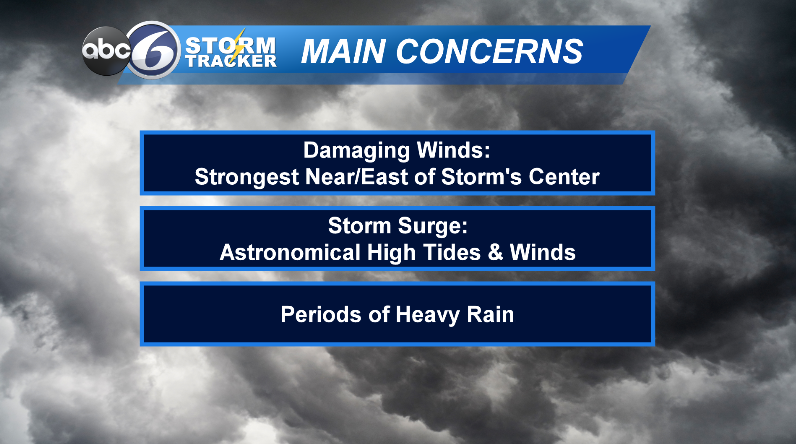 Here are some of the things you should be thinking about: non-perishable foods; bottled water; gas up your car; refill prescriptions and keep them on you; get cash in case you need supplies and power is out; keep your devices plugged in and charged up; and especially for those of you that live near the coast, have a plan to leave if it becomes necessary.
Ken Graham is the Director of the National Hurricane Center, and he specifically addressed the storm surge risk along the southern New England coast, including Buzzards Bay and Narragansett Bay. Graham says, "Look at some of these values around Nantucket Sound, Buzzards Bay, Narragansett Bay: 3 to 5 feet of storm surge. That's dangerous. That accounts for the tide. That accounts for everything we can throw. Big or small, left-right storm, that's water up your pant leg. So, right along the coastline and up into some of these bays, just a dangerous situation. Please listen to those local officials. If they're saying that it's too dangerous to be here, just definitely listen to them."
The storm coincides with the highest tides of the month, which is not a good combination. Tides will already be very high Saturday and Sunday, plus the south winds during the storm will push the water even higher. To be sure you're ready to keep yourself and your family safe, visit www.ready.gov/hurricanes
© WLNE-TV / ABC6 2021