What's happening in Rhode Island this weekend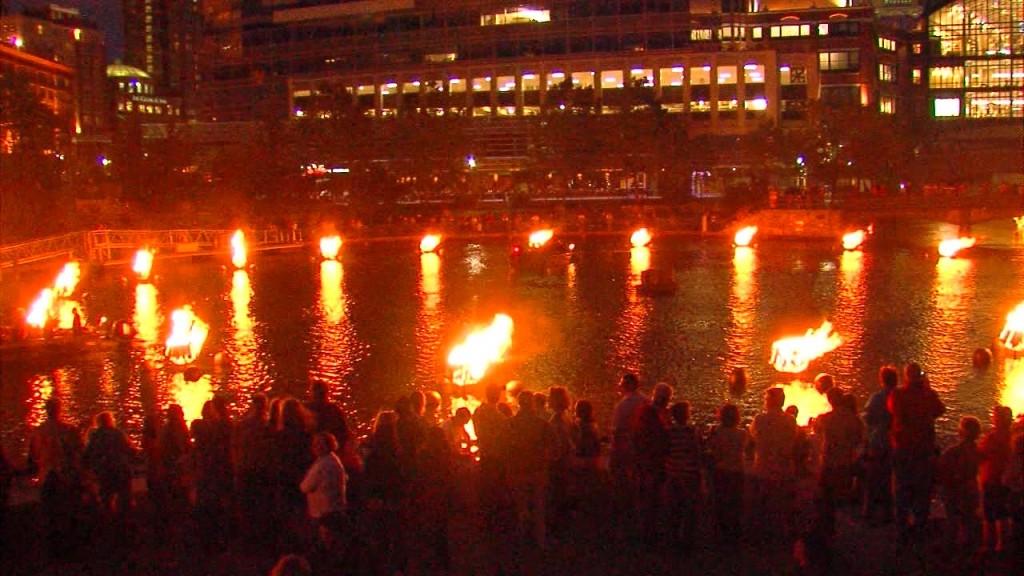 By John Guice
Waterfire is always a community favorite.
and, it brings in millions of dollars and tax revenue every year to the local economy , through hotel stays and restaurant visits.
Waterfire will be held tomorrow …
the fires will be lit shortly after sunset which is 8:23 PM-m.
If you weren't able to catch fireworks on the fourth of July …
because the holiday was on a Wednesday …
here's your chance to enjoy them without having to worry about being at work the next day …
the Pawsox will be hosting the Syracuse chiefs tomorrow at 6:15 PM-m at mccoy.
after the game, fans will be treated to a fireworks show.
There will also be a live performance tonight by "Grouplove" at Waterplace park.
the band has been featured on apple i-pod touch commercials …
and on abc's Jimmy Kimmel live.
It's all part of this summer's friday-night concert series.
the event is free and open to the public.
it starts at 7:30 p-m.
that's a look at some exciting events in our area this weekend.