'Where dogs can run free!': Smithfield opens new dog park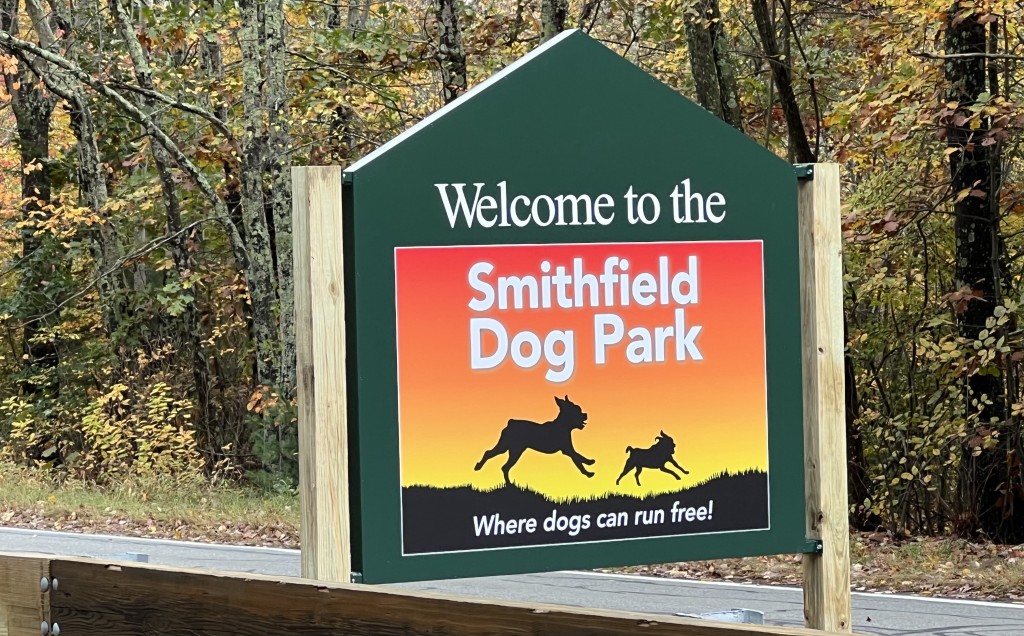 SMITHFIELD, R.I. (WLNE) — Smithfield opened a new dog park over the weekend.
ABC 6 News spoke with a dog owner who said over 60 dogs were present at the grand opening Sunday.
The dog park is open all year from sunrise to sunset.
Starting Jan. 1, the park will require a membership, which will cost $25 per household for an annual membership.
The dog park posted in its Facebook group, "Registration is required to access the park to maintain pride and ownership, park upkeep and maintenance, and record proof of vaccinations and spay/neuter status."
Randy Rossi, town manager of Smithfield, shared with ABC 6 that there has been some concern surrounding the membership price, and they will review the cost with the council.
Suzy Alba, town council president and liaison to the Dog Park Committee, told ABC 6, "We finally opened our brand new dog park for the thousands of residents and neighboring community members who asked for a safe place for their pups to run free and socialize!"
"It is these types of community projects that are the very best products of public service and community advocacy. It may have taken many years and many roadblocks along the way, but this park will be enjoyed for decades to come thanks to so many who worked hard and Bryant University for leasing us this beautiful piece of land," added Alba.
The dog park is located at 353 Farnum Pike in Smithfield.
For more information, visit their Facebook page.