While 3rd Cranston home invasion suspect remains at-large, 2 face a judge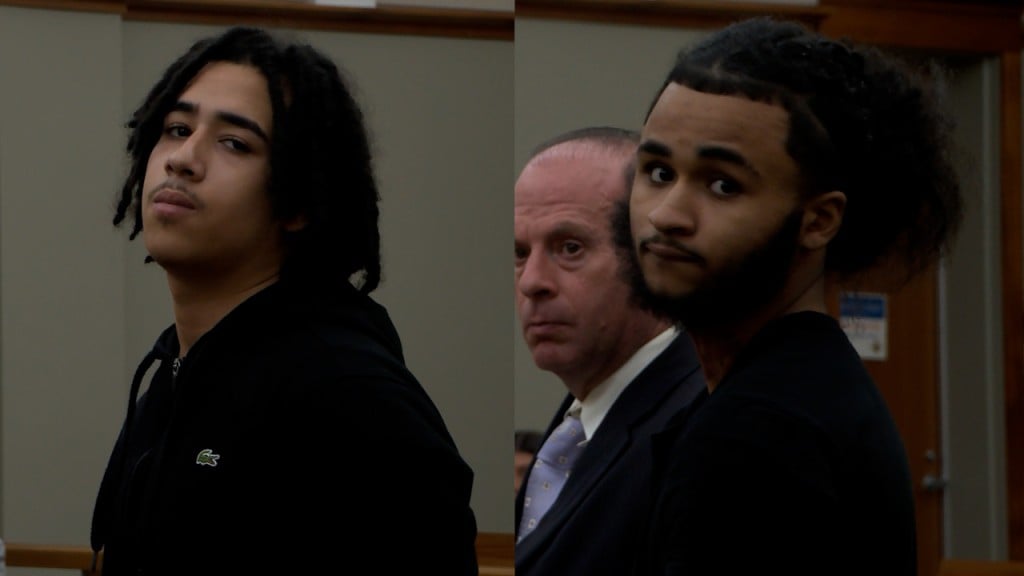 CRANSTON, R.I. (WLNE) — Two of three men charged in connection to an armed home invasion in Cranston faced a judge on Monday.
Three men were seen entering a Fernbrook Court apartment in hoods, masks and armed with a gun. Cranston police said the three suspects fled from a getaway car on foot down the Pocasset River.
Daevon Silva, 20, of Pawtucket, and Miguel Veras Martes, 19, of Providence, were both arrested last week after being found by boats and K-9 units. The third suspect remains at-large.
Silva and Veras Martes were charged with stealing a vehicle, conspiracy to steal a vehicle, obstructing a police officer and resisting arrest.
Silva is a bail violator from his previous offenses on three separate cases, including disorderly conduct on the Block Island Ferry this summer. He was also charged with possession of another stolen vehicle at the end of August.
Silva was held through the weekend on bail. He was given a $25,000 bail and is expected to be back in court next Monday.
Martes posted bail but was ordered not to leave Rhode Island. He is expected back in court in January.
Cranston Mayor Ken Hopkins released a statement Monday commending the officers for their actions Friday.
"For those individuals who sometimes question these legitimate law enforcement tools, I urge them to be thankful that, in Cranston, we care more about our residents than the criminals who try and bring illegal activity and havoc to our neighborhoods," said Hopkins.
Both men are charged with stolen vehicle, conspiracy of a stealing a vehicle, obstructing a police officer and resisting arrest.