White House Hurricane Sandy Task Force Tours Rhode Island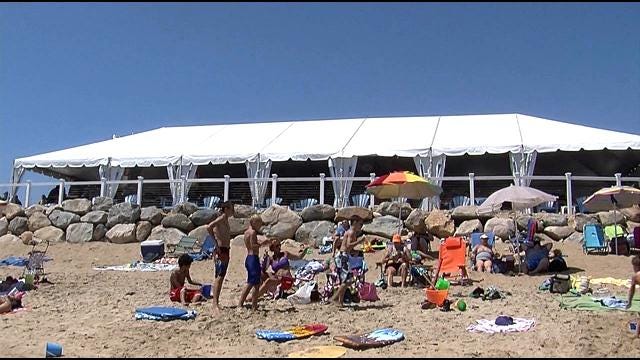 by ABC6 Chief Political Reporter Mark Curtis
As the ocean waves crash ashore in Westerly, the landscape looks far different.
This is the Andrea Hotel now, and this is what it looked liked nine months ago, before Hurricane Sandy hit.
Owners have rebuilt the restaurant around the original kitchen and fireplace.
Michelle Pinto, the Andrea Co-owner, said, "We're very excited. It's been a very busy start. You know we are looking forward to making plans for the future."
The Andrea is now reinforced by boulders.
A 24–bedroom hotel to replace the original is in the works.
Elsewhere, construction is underway to bring back the Rhode Island beach economy, but officials say more needs to be done.
Westerly Town Manager Steve Hartford said, "We need federal recovery money to do some really critical infrastructure projects like dredging Winnapaug Pond and rebuilding Atlantic Avenue."
The state's Congressional delegation is trying to get those funds.
ABC6 Chief Political Reporter Mark Curtis said, "Sandy may be goner but the effects remains. And everybody is reminded it is Hurricane season and we could have more storms like it somewhere down the road."
The President's Hurricane Sandy task force was in town to view the rebuilding, with an eye toward prevention.
John Sawislak from the White House Task Force said, "There's a balance between the immediate repairs that we do, and thinking long term for resilience. Looking at the effects of climate change and sea level rise and the intensity of storms."
That could lead to changes in coastal construction, down the road.