White supremacist group passes out recruitment pamphlets through North Kingstown, police say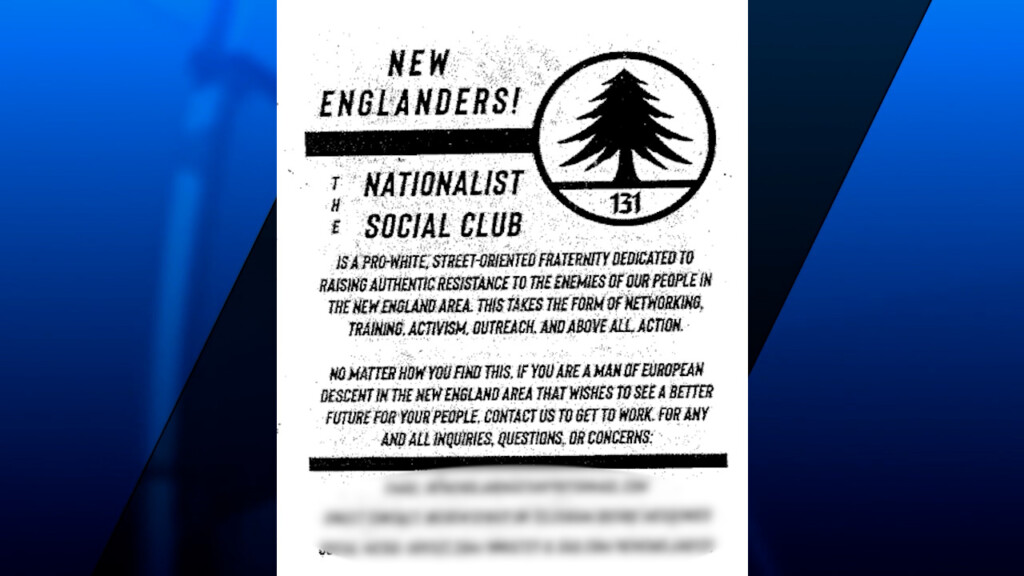 NORTH KINGSTOWN, R.I. (WLNE) — The North Kingstown Police Department said a white supremacist group has been passing out recruitment pamphlets.
Cpt. John Urban said on Jan. 3, the police department received an email from a resident on Wickham Road stating that he found a "suspicious and offensive pamphlet in his driveway."
The pamphlet was an information flyer from the "Nationalist Social Club."
Urban explained that the nature of the pamphlet indicated that the group is seeking new members.
The resident said he found the pamphlet in his driveway. It was in a small zip lock back with a rock inside to keep it from blowing away.
Urban said the resident was certain that the pamphlet was left in the driveway the night before.
After checking the area, police found that many of the nearby houses had pamphlets in their driveways.
Neighbors in the area were shocked Thursday.
"I mean, it's just disturbing," said Joel Hanks. "Not just having it here, but the fact that it is going on in our country all over the place is really sad to see… I don't think any neighborhood is necessarily protected against this stuff. In general, in Rhode Island, you feel like you're a little protected by this stuff that is going on around the country– but clearly, we're not."
This isn't the first time that the white supremacist group distributed their information around the state.
Last summer, two men faced charges for putting similar white nationalist recruitment posters around East Providence.
"Above all, we stand for the security and prosperity of white New Englanders," one of the posters read.
Police are asking anyone with information regarding the pamphlet to call the department at 401-294-3311.