White supremacists protest Taunton drag queen story time, police say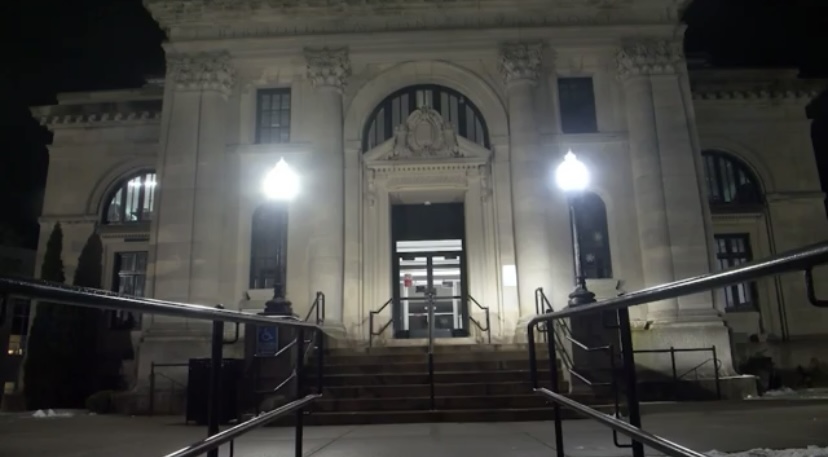 TAUNTON, Mass. (WLNE) — Taunton police said that Drag Queen Story Hour at the Taunton Public Library was interrupted by protesters over the weekend.
Police said over two dozen members of NSC-131, a white nationalist group, gathered outside the library Saturday to protest the event.
The protesters dressed in black masks and khaki pants waved a painted banner that read, "Drag queens are pedophiles."
This group is also believed to be responsible for the racist flyers that have been dispersed throughout Rhode Island in the recent months.
Police said four officers were originally dispatched to monitor the situation. 12 officers ended up at the library before the end of the story hour.
Police said a group of NSC-131 members eventually entered the room where the kid's event was taking place.
A local mother, Amelia Angeline, sent this photo after she said protestors became unruly, shouting profanities and threats at attendees and staff.
Angeline recalls the men shouting, "Child abuser, pedophile, you're going to hell," at the drag queen reading to the kids.
She told ABC6 news that her and many other families left the event after the protesters entered the room.
Police later confirmed they removed protestors from the library but the number of members removed was not immediately released.
Police said that no arrests were made in connection with this protest.
The white nationalist group was also reported to have protested another Drag Queen Story Hour in Fall River.