Whitehouse, Flanders speak out on Kavanaugh FBI investigation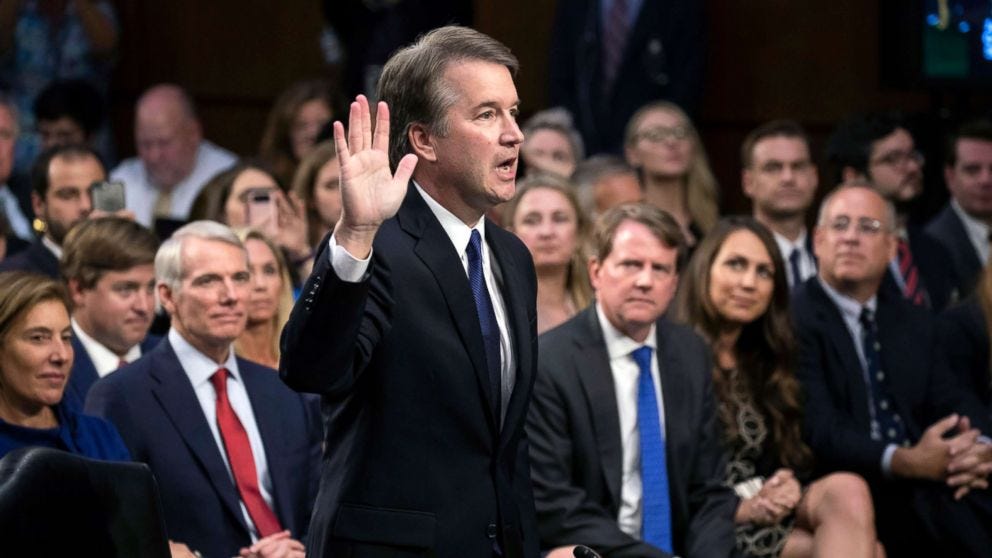 WASHINGTON, D.C. (WLNE) — A surprise twist in Brett Kavanaugh's Supreme Court confirmation hearings Friday–the FBI will investigate sexual misconduct claims against him, including those by Dr. Christine Blasey Ford, who testified Thursday.
"I feel like the Democrats on the committee made such a powerful case for the FBI to investigate Ms. Ford's very credible claims that the anxiety rose on the Republican side to the point where at least one Republican was no longer comfortable going forward," said Sen. Sheldon Whitehouse, who is on the Senate Judiciary Committee, which is holding the hearings.
Former Rhode Island judge Bob Flanders, who's challenging Whitehouse's Senate seat, says he's not so sure about that.
"I don't think it's likely to result in any different outcome. I'm sure at the end of a week, the Democrats will renew their efforts to get more time, more delay, again with the objective of trying to push it past the election," said Flanders.
Flanders called out Whitehouse Friday night for the manner in which he questioned Kavanaugh Thursday.
"Sheldon Whitehouse I thought did himself no favors–not letting him finish his answers, and actually going into the nicknames and all the slang that's used in teenagers' yearbooks. I thought that was a silly cross-examination provoking laughter and derision from folks that were watching," said Flanders.
Flanders says Whitehouse and other Democrats turned the hearings into a partisan showdown, but Whitehouse leveled that same charge at Republicans, including Kavanaugh himself.
"It was particularly not right from the nominee. I have never seen such vengeful, partisan, conspiracy theory behavior for anyone seeking judgeship let alone a seat on the Supreme Court," said Whitehouse.
Whitehouse expects a formal agreement on the timeline of a floor vote in the Senate for Judge Kavanaugh to take shape soon–with that FBI investigation slated to wrap up by next Friday.
© WLNE-TV / ABC6 2018