Whitehouse reintroduces legislation for election protections to Senate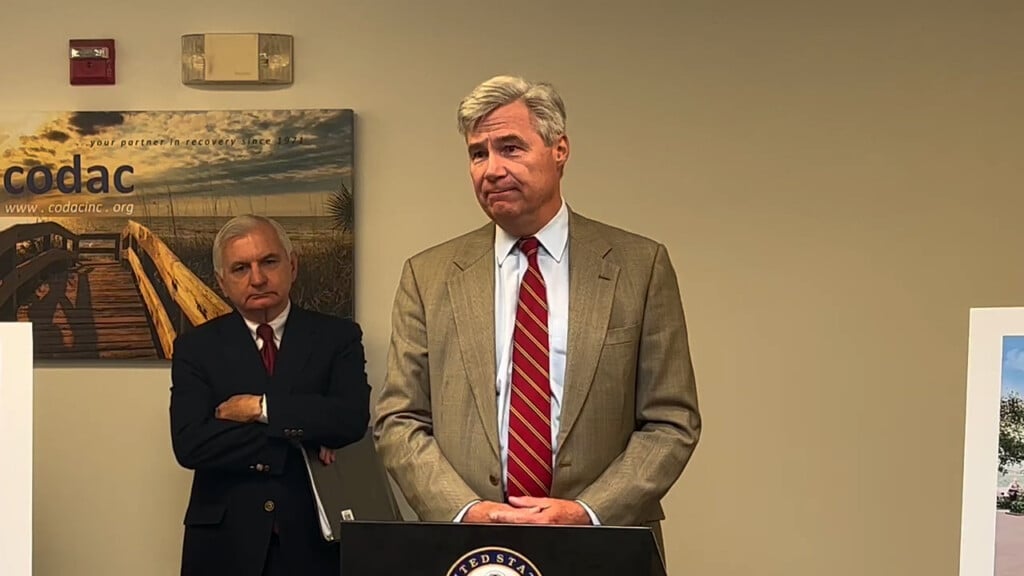 WASHINGTON, D.C. (WLNE) — Sen. Sheldon Whitehouse alongside several other legislators reintroduced legislation to expand protections against election interference during the ballot counting and certification processes, his office announced.
The legislation aims to protect election administrators, as they are often subjected to threats and abusive behavior, Whitehouse said.
"Election workers are on the frontlines defending our democracy, and deserve to be protected while performing their jobs," he added. "Our Protecting Election Administration from Interference Act expands prohibitions on threatening or intimidating election administrators and safeguards election records."
The protections would expand currently existing ones for election administrators by extending existing prohibitions on intimidating or threatening voters to include election officials, as well as strengthening protections that prevent election tampering.
The legislation was introduced by Sen. Amy Klobuchar and was cosponsored by several senators, including fellow New England legislators Bernie Sanders and Peter Welch from Vermont.
Companion legislation was also introduced into the House of Representatives.