'Whitey' Bulger called Satan during hearing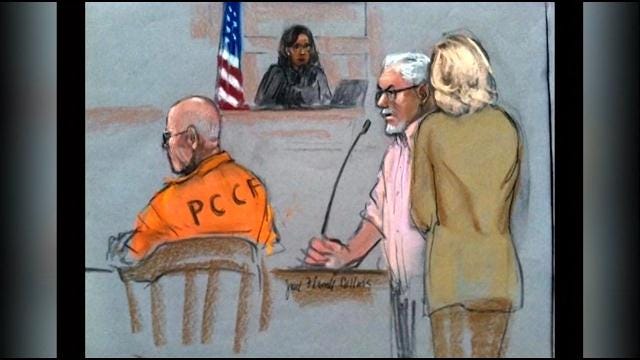 By Dana Griffin
BOSTON, MA- 'Whitey' Bulger refused to speak during his sentencing today. About a dozen family members expressed their frustration as the mob boss refused to look at them while they spoke. He only occasionally glanced up from his notebook.
Sean McGonagle, whose father's remains were found buried at Tenean Beach in Boston in 2000, called Bulger a "domestic terrorist" and an "irrelevant old man."
Judge Denise Casper also allowed testimony from family members whose cases were not proven.
Bulger did not testify during his trial. In response to questions from the Judge, he called the trial a "sham".
The 84–year–old was convicted in August of 11 out of 19 charged murders.
William O'Brien Jr., said "I think he was scared. I think he was afraid to turn around and see that mass of people and all those families he affected. I think he was scared to face up."
"Growing up in the same town, you realize how truly evil he was and you're looking at pure evil when you look him in the eye like I have a few times," said Sean McGonagle.
©2013 ABC6/WLNE-TV. All Rights Reserved.