Whitey Bulger's girlfriend appeals sentence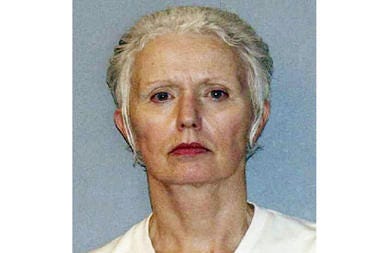 BOSTON (AP) – A lawyer for the girlfriend of mobster James "Whitey" Bulger says she is preserving her right to appeal her eight-year sentence but does not plan to appeal her conviction.

Catherine Greig pleaded guilty in March to helping Bulger evade capture while he was on the run for 16 years. She was sentenced Tuesday.

A notice filed in federal court Wednesday indicated that the 61-year-old Greig is claiming her right to appeal the conviction. But her lawyer Kevin Reddington is clarifying that it involves her sentence.

He says the notice can be withdrawn if she decides not to appeal her sentence.