WHO declares coronavirus a global emergency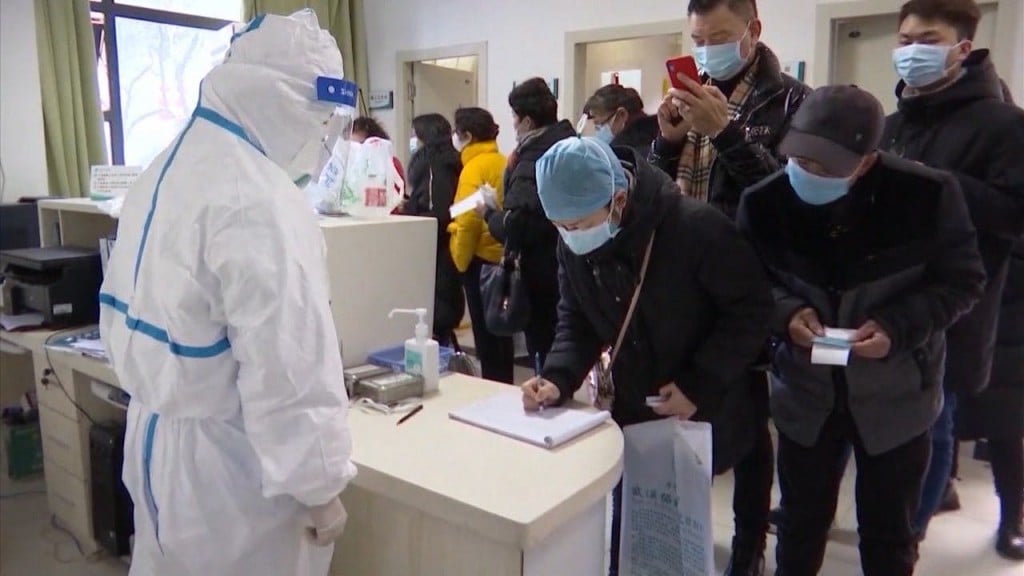 GENEVA (AP/WLNE) – The World Health Organization has declared the outbreak of a new virus from China a global emergency after the number of infected people spiked more than tenfold in a week.
The United Nations health agency made the determination on Thursday as more cases of human-to-human transmission were being reported worldwide.
To date, China has reported more than 7,800 cases, including 170 deaths.
Eighteen other countries have reported cases, as scientists race to understand how exactly the virus is spreading and how severe it is.
This comes as the CDC confirmed the first human-to-human transmission in the United States.
And with the threat of coronavirus now everywhere, colleges in Rhode Island have canceled all study abroad programs in China.
Both URI and Providence College were set to have students go for the semester but the schools decided against it.
The CDC is strongly discouraging any non-essential travel to China.
Five PC business students were set to study in Shanghai for the semester and although Shanghai is 500 miles from Wuhan, the city where the virus was found, the school is not taking any chances.
"They mandated a late semester start for all colleges in Shanghai. And that concurrently we got reports from the CDC as well as the Department of State," said Joseph Stanley, Dean of Global Education at Providence College. "Unfortunately given recent events we had to cancel that program."
Within hours of Shanghai announcing that late start for colleges, the call was made and PC switched the program to Dublin.
"I think [students] realized that given what's transpiring this is still a great opportunity and alternative," said Stanley.
It ultimately comes down to the decision of a school but according to Joseph Wendelken, spokesperson for the RI Department of Health, the state has been in constant contact with universities."
We've been in contact with colleges and universities throughout the state. At this point, those kinds of decisions about international travel and programs abroad are decisions colleges are making," Wendelken said.
The focus now is keeping coronavirus out of Rhode Island. The Department of Health launched a task force to make that happen.
"There's really a number of people throughout the department who are taking a number of preparedness steps right now," Wendelken said. "That task force is really a way for us to structure and centralize those steps a little bit."
And because coronavirus produces flu-like symptoms in patients, the Department of Health has looked into a couple of possible cases in the state.
Those patients tested negative for the deadly virus.
This article contains information from the Associated Press.