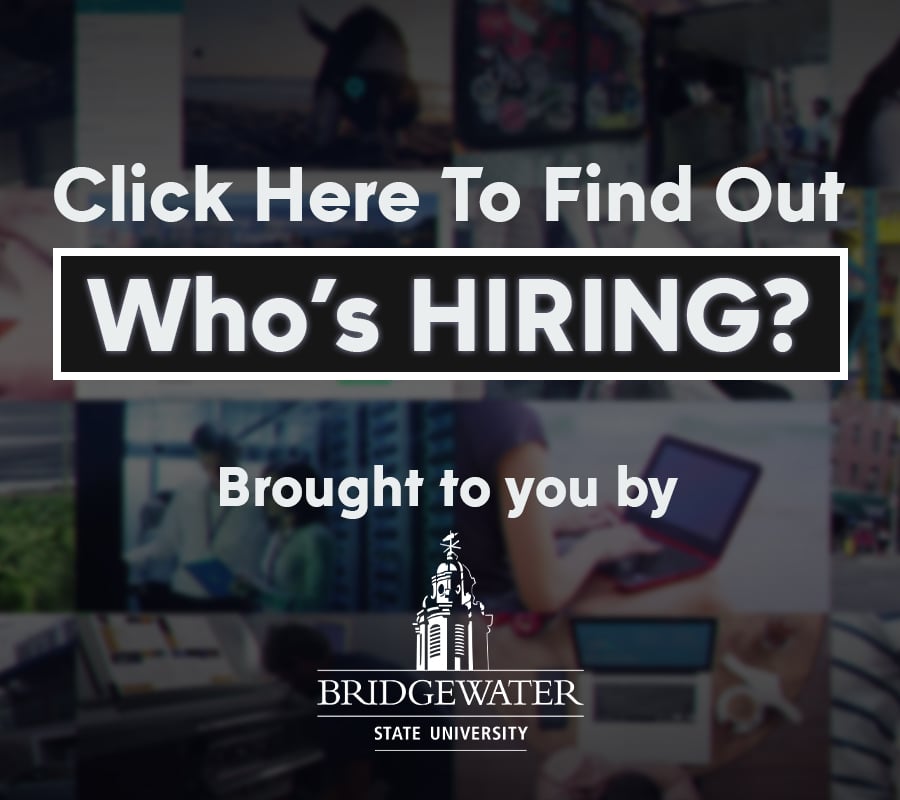 Bridgewater State University Information
At Bridgewater State University you can earn a top-quality education at an affordable price. Whether you are enrolling in college for the first time, transferring from another institution, looking to complete your degree or pursue a graduate degree, BSU offers small class size, accessible faculty and flexible schedules to support your education in ways that go beyond expectations.
Bridgewater State University has established a solid reputation for preparing its graduates to meet the needs of today's workplace and is committed to:
Providing all students with the strong educational foundation and skills necessary to thrive in a highly competitive work environment or continue their education in graduate

 

school.

Connecting students to

hundreds of on-campus recruiters so they can explore possible careers and make important connections.

Delivering programs that are aligned with the changing workforce needs of a modern economy.
Class Outcomes
93% of graduates secure jobs or enroll in graduate school six months to a year after graduation
84% of graduates (over the last 5 years) say their academic program prepared them for their current position.
92% of 2018 BSU graduates work in Massachusetts
Go to BSU. Go Beyond.
Learn more:
·         Undergraduate: https://www.bridgew.edu/admissions/undergraduate
·         Transfer: https://www.bridgew.edu/admissions/transfer-central
·         Continuing Studies: https://www.bridgew.edu/ccs/admissions
·         Graduate Studies: https://www.bridgew.edu/admissions/graduate
STEM and Health Sciences Career Expo
Government, Criminal Justice, Nonprofit and Human Services Career Fair
Accounting & Finance and Business Career Fair
Education Career Fair
Annual Spring Job and Internship Fair
BSU's various career and internship fairs are a great way for employers and students to meet and discuss full-time professional-level opportunities, internships, part-time jobs, projects, volunteerism, and networking opportunities available in the region. These events are open to all BSU students and alumni.
Each year, more than 500 students participate in paid internships offered by the university in collaboration with the Bridgewater State University Foundation. With opportunities to explore careers, gain professional experience and prepare for graduation, our students enhance their skills and qualifications for their future jobs. As they discover the work they love, they can earn academic credit and often earn additional income as well.
Contact Us
Internship Program
Rondileau Student Union, Room 102
19 Park Avenue
Bridgewater, MA 02325
508.531.1328
Career Services is dedicated to providing high-quality service to all of its constituents. Bridgewater State University has established a solid reputation for preparing its graduates to meet the needs of today's workplace.
Our services are designed to help students and employers in recruiting efforts and to help establish a professional connection between students and employers.
Programs include the Practice Interview Program and On-Campus Interviews. The Practice Interview Program is a great way for employers to connect with students. Students are given the opportunity to practice their interview skills and to obtain advice from the people who actually do the hiring in organizations and businesses.
The Office of Career Services assists a diverse student body in the process of developing, evaluating and initiating their career plans. Our primary focus is on the undergraduate student experience. Services are also provided to graduate students and alumni.
As a member of the National Association of Colleges and Employers (NACE), Bridgewater State University's Office of Career Services adheres to NACE's Principles of Professional Practice.
Contact Us
Career Services
Rondileau Student Union, Room 104
19 Park Avenue
Bridgewater, MA 02325
508.531.1328