Wickford 6th grader wins state spelling bee…again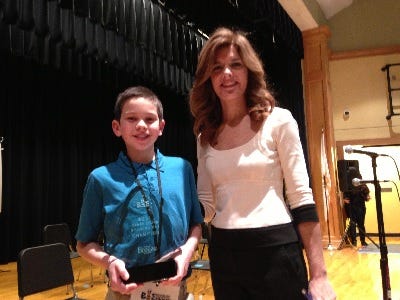 By Alana Cerrone
A Wickford
Middle School 6th
grader is the Rhode Island State Spelling Bee champ for the second year in a
row!
Stephen Landry won on the word "chassis" Saturday morning as 25 kids from all
across the state gathered at Lincoln
Middle School to compete
for the title.
ABC6 News Anchor Karen Meyers was the official pronouncer
for the 3rd straight year.
Landry now goes on to the National Spelling Bee in Washington, D.C. in May.
Congratulations, Stephen!
© WLNE-TV 2014