Wickford Appliance's store in Pawtucket holds contest where guests guess when the store's ice sculpture will melt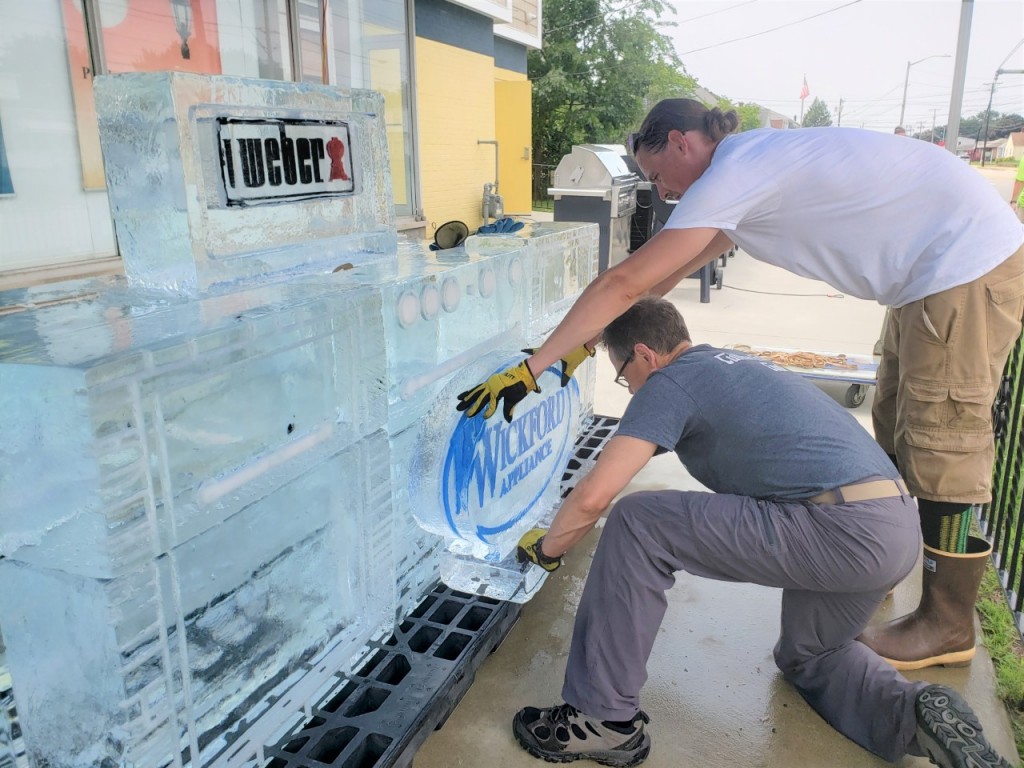 PAWTUCKET, R.I. (WLNE)- The Wickford Appliance's store in Pawtucket is holding a contest where guests will try to predict when an appliance sized ice sculpture would melt. The winner was given a new Weber Summit Gas Grill, while the second and third place participants received a $1,000 shopping spree.
Participants will try guessing the exact day, hour, and minute that the ice will melt without going over.
"We started this contest in 2018 to bring some fun to our storefront," says Tim Chaput, owner of Wickford Appliance.
The sculpture weighs 6,700 lbs, is seven and a half feet long, and 50 inches high.
The ice was delivered to the store at 10 a.m. on Tuesday.
Participants will be able to submit a guess online at wickfordappliance.com/ice until 5 p.m. on Wednesday.
"We'll be here around the clock watching the ice melt, and we'll do some live chats along the way," said Chaput.
"With hot temperatures tomorrow and rain predicted for the end of the week, there's lots of variables at play.  It's loads of fun and was a very tight race the past two years.  This year will probably be no different," he continued.