Wilkins' Hat Trick Helps #8 PC Hockey Beat UConn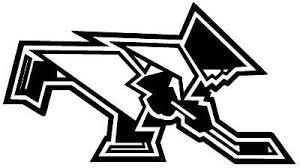 Josh Wilkins recorded his first career hat trick including the game-winning goal as the No. 8 Providence College men's hockey team struck for three goals in the third period of a 5-2 win over UConn on Tuesday night at the XL Center.
SCORE
No. 8 Providence – 5 | UConn – 2
RECORDS
Providence – 20-9-5 (12-7-2 HEA) | UConn – 10-20-2 (5-15-2 HEA)
VENUE
XL Center – Hartford, Conn.
GOALIES
Hayden Hawkey (PC) – 14 saves
Adam Huska (UC) – 27 saves
NOTES
– The Huskies jumped out in front early just 1:42 on Jonny Evans' breakaway goal.
– Providence responded just 39 seconds later as Josh Wilkins netted his 11th of the season.
– The Friars went up 2-1 at 7:10 after a slick give-and-go between Kasper Björkqvist and Jack Dugan. It was Björkqvist's 14th goal of the season.
– Dugan become the first Providence freshman since Regan Kelly in 2000-01 to record 20 assists in a season.
– The Huskies drew even early in the second period on the power play as Kale Howarth put back a rebound of a Ben Freeman shot at 4:56.
– Providence had plenty of zone time in the middle stanza, but none of their nine shots in the period found their way past Huska.
– Providence seized control in the third period with a three-goal outburst in a span of 6:09. Wilkins added his second and third goals of the night to complete the hat trick and give the Friars a 4-2 lead. It was the first hat trick by a Friar since Kasper Björkqvist on Oct. 20, 2017 at St. Lawrence.
– Brandon Duhaime added his ninth goal of the season to give the Friars a three-goal cushion at 5-2.
– Wilkins now has a career high 33 points, after posting 31 points in each of his first two seasons at Providence.
– Providence hit the 20-win mark for the sixth-consecutive season and can clinch home ice in the Hockey East Quarterfinals with a win over Boston University on Thursday night.
– Duhaime, Dugan and Ben Mirageas each tallied two points on Tuesday night.
– The Friars improved to 11-5-2 on the road this season.
– Hawkey appeared in his 117th career game, which is tied for the most career games by a goaltender in program history.
HOW THEY SCORED
1-0 (UC) – 1:42/1st – EV – Jonny Evans (Kalter, Green) – Breakaway from center ice and tucked a backhand between the pads of Hawkey.
1-1 (PC) – 2:21/1st – EV – Josh Wilkins (unassisted) – Intercepted a clearing attempt and walked in to beat Huska with a backhand over the glove.
2-1 (PC) – 7:10/1st – EV – Kasper Björkqvist (Dugan, Conway) – Conway feathered a pass to Björkqvist for a give-and-go tap-in with Dugan at the top of the crease.
2-2 (UC) – 4:56/2nd – PP – Kale Howarth (Freeman, Iskhakov) – Freeman let a one-timer go from the hall wall and Howarth cleaned up the rebound.
3-2 (PC) – 3:50/3rd – PP – Josh Wilkins (Duhaime, Thompson) – Centering feed from Duhaime through traffic to Wilkins at the near circle for a wrist shot under the crossbar.
4-2 (PC) – 8:43/3rd – EV – Josh Wilkins (Mirageas, Dugan) – Pass from Mirageas down low and Wilkins beat Huska to the post on a wrap-around.
5-2 (PC) – 9:59/3rd – EV – Brandon Duhaime (Mirageas) – Mirageas let a shot from the half wall go that Huska kicked out and Duhaime wristed the rebound inside the far post.
PC GAME HIGHS
Goals: Wilkins (3)
Assists: Mirageas (2)
Points: Wilkins (3)
Shots: Conway (6)
POWER PLAYS
Providence – 1/2
UConn – 1/2
SHOTS
Providence – 32
UConn – 16
UP NEXT
The Friars are right back in action on Thursday, Feb. 28 as they will play host to Boston University beginning at 7 p.m.
For more updates on the Providence College men's hockey program, follow the team on Twitter @FriarsHockey.