Will She Stay, or Will She Go? Is Commissioner Gist on Short List for DC Job?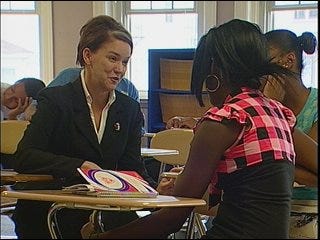 Will she stay, or will she go? That is the question that many are asking, as speculation grows around the future of Rhode Island Education Commissioner Deborah Gist.
The rumors have been fueled by the fact that Washington DC will have a new Mayor next year, which has lead many to believe that in turn, DC will need a new head of the districts public schools.
So, could Gist be on the short list for the DC job? ABC6 Anchor Andrew Gobeil has that story…