Willow Tree Chicken salad going to the White House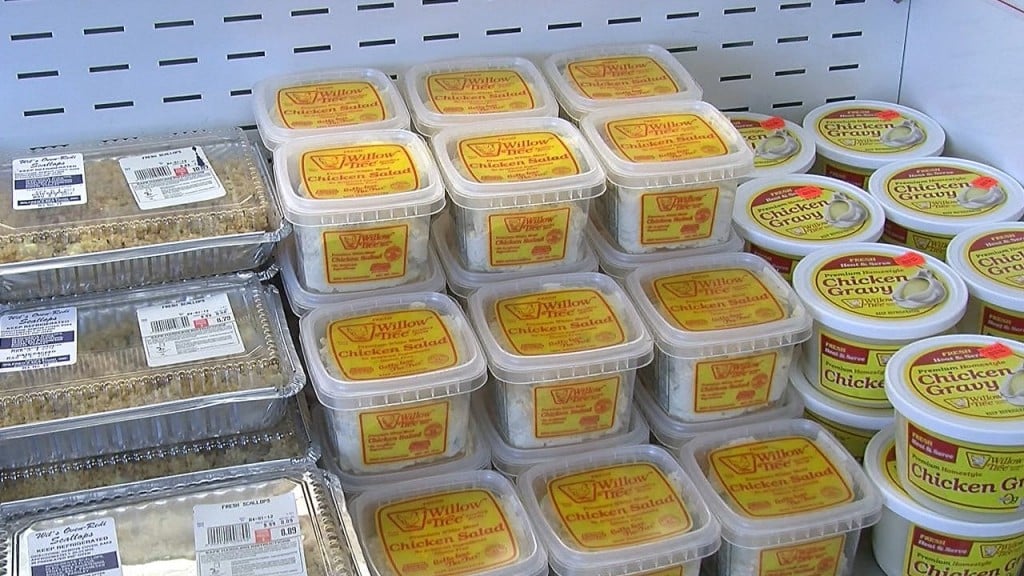 Willow Tree Poultry farms has a lot to crow about,their chicken salad is going to our nations Capitol!
The South Main Street store in Attleboro, is abuzz with excitement, because their popular chicken salad ,which has been around for over fifty years, has been selected to be one of the foods served at the 134th annual White House Easter egg roll on April 9th.
The chicken salad was chosen when willow tree was in Washington at a Costgo club store -promoting it's products. A woman connected to the white house event planning office – tried the salad- willow tree store owner Walter Cekala said the woman like it so much, she took it back to her supervisors in the White house.-
Now, three hundred pounds of the chicken salad will be one of the featured foods at the Easter egg roll-and will be sampled by thousands,including the first family.
One Attleboro resident says" this is wonderful for Willow tree Farms and the community".
The chicken salad will leave on a truck for Washington early Easter morning and will be served the next day.