Wilson's of Wickford meets fundraising goal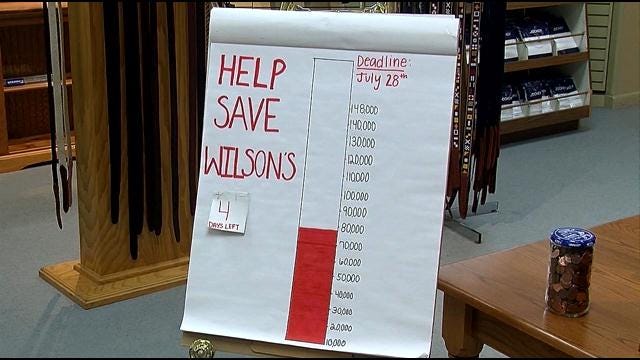 By Tanner Jubenville
NORTH KINGSTOWN, R.I. – Wilson's of Wickford has met their goal in the hopes of keeping the 70-year-old family run business open.
As of 7:45 p.m. Monday, Wilson's raised more than $149,000, which exceeds their goal of $148,000.
Wilson's started their campaign after falling short of being able to pay for merchandise with the upcoming fall season.
The store has been on Brown Street in North Kingstown since 1944. Donations are being accepted until 9:55 p.m.
(C) WLNE/TV