Winds topple tree into Rehoboth home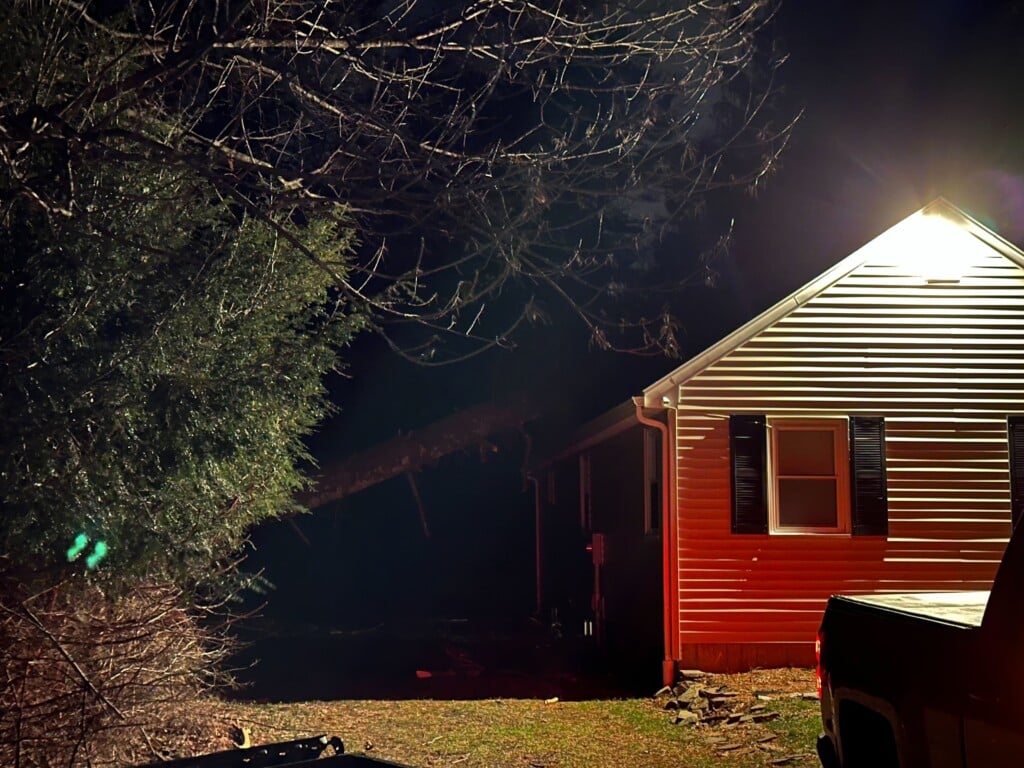 REHOBOTH, Mass. (WLNE) — Violent winds pushed a tree onto a home Friday night, leaving a family displaced.
ABC6 was on scene when first responders arrived to a Tremont St. home in Rehoboth for a tree that had fallen through the second floor.
The residence is said to house two adults and three children.
According to first responders, the pregnant mother who was in the home at the time the tree fell was taken to the hospital for contractions.
The Red Cross will be assisting the family in moving them to a safer location.