Winning dog from Newport returns home from Westminster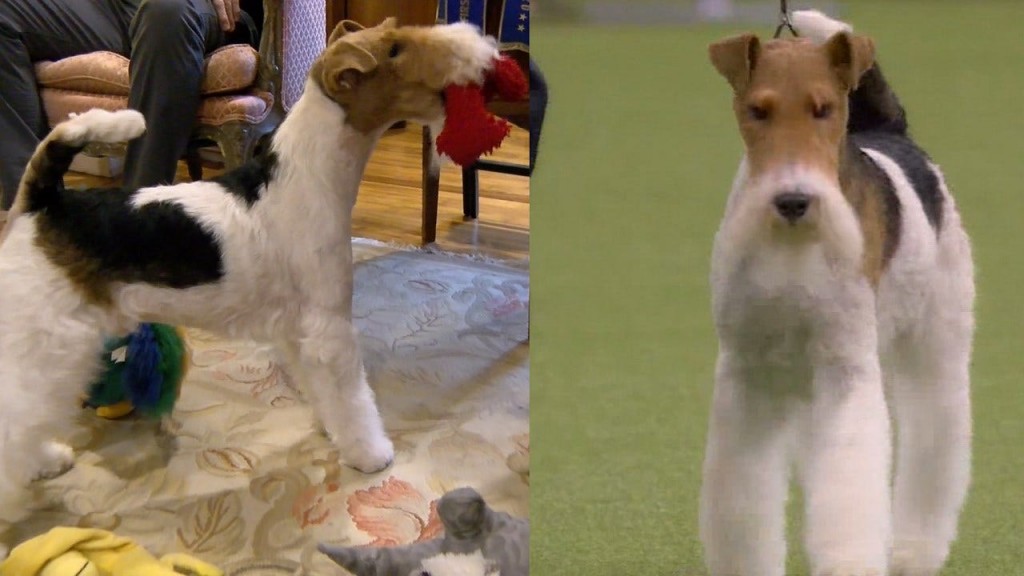 A three-year-old Wire Fox Terrier was the pride of Rhode Island this week at the Westminster Kennel Club Dog Show coming home with a big win.
The dog named 'Vinny' from Newport took home the Terrier Group and competed as one of the final seven dogs vying for the coveted Best in Show title.
Siba, a Standard Poodle, ended up taking home the top prize but it was all smiles for Nannette Herrick, her husband George, and Robert Carusi.
The three are co-owners on Vinny.
"I was shocked. But I wasn't quite certain whom [the judge] was pointing at," Herrick said, reflecting the moments Vinny won the Terrier Group. "Everybody around me said 'oh my god' it's Vinny."
Herrick was absolutely stunned, knowing that out of more than 2,500 dogs from around the world competing, her Wire Fox Terrier made the final seven.
"When everybody rose up, I had to stay seated because I couldn't stand I was so surprised," she said.
Outside of the ring, Vinny is just like any other dog.
"He loves to play. He loves his toys. He loves his food and he's a very gentle dog too," she said.
But once Carusi, Vinny's handler, puts on the leash the dog knows it's all business.
Carusi said when he and Vinny stepped into the Best in Show ring at Madison Square Garden it was a tense moment.
"Just slow everything down and not be swept away in the moment of it and do everything that got me to where I was there that night," Carusi said. "When I was in the Best in Show ring I just spent a moment with him and I kneeled down and pet him and I whispered into his ear and told him 'this is our moment.'"
As for his future, Vinny is considered young for a top show dog.
Herrick hopes to see him compete again at Westminster next year and take home the top prize.