Rockettes Kick Off Winter Coat Drive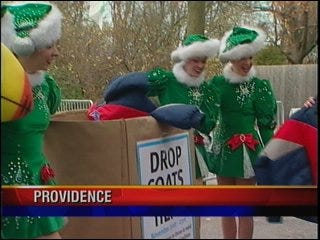 As many of us ready for the Christmas shopping rush, some Rhode Islanders are having a tough time simply staying protected from the elements.
Today, Roger Williams Park Zoo and the Rockettes stepped up to the challenge, kicking off the annual coat drive at the zoo. Participants who donated a coat received a half price admission to the zoo.
The coats gathered today will be handed out to those in need on the State House lawn and other locations around Rhode Island on November 26th, the day after Thanksgiving.