Winter Storm creates wet roads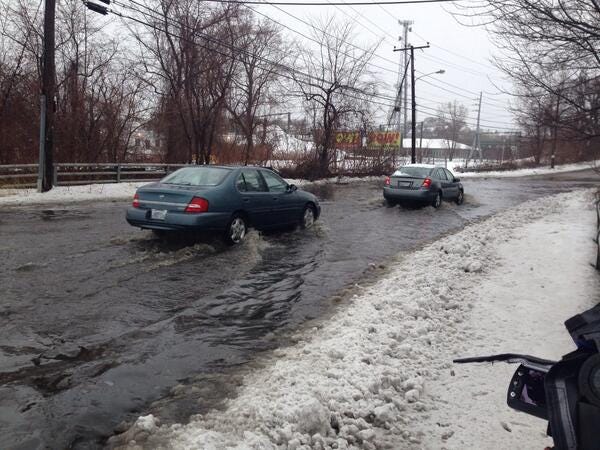 By Mike LaCrosse
mlacrosse@abc6.com
The latest winter storm is leaving roads around Southern New England with a lot of water.
The snow is blocking drains and causing ponding on many main roads, side roads and highways.
"I turned around the guy needed a row boat, paddle thing it was huge," said Alice Hartley, Providence.
Hartley says she made a few u-turns on her ride home Thursday night, including a flooded out West River Street in Providence.
"No way, I don't think that one is for me, not today anyway," said Hartely.
"It's all over especially on Plainfield Pike. You got some ponding, you know you see it pretty much in all the low laying areas," said Matthew Petro.
Contractors were clearing drains on the flood-prone Fletcher Ave in Cranston Thursday night.
"We keep plowing against the curb pushing it back. We come across a drain we clear it out. We clean it, we gotta make sure all the water goes out," said Keith Carter.
(C) WLNE-TV 2014