Winter Weather Warning for RI, parts of Mass.,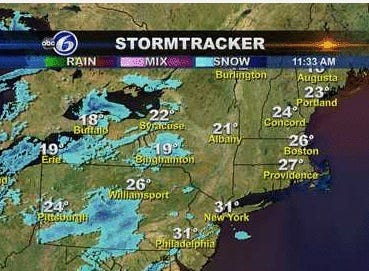 Dee DeQuattro
A winter weather warning is in effect for Rhode Island and portions of Eastern Massachusetts from 4 p.m. Monday and to 10 a.m. Tuesday.
Rhode Island is expecting between 2 and 4 inches of snow that will begin early this evening tapering off at some point on Tuesday morning.
Wind gusts could reach up to 40 mph and temperatures are expected to be in the lower 20's.