"With Great Power Comes Great Responsibility". Spiderman meets His Holiness in Vatican City
'Spiderman' given the VIP treatment for his work with sick children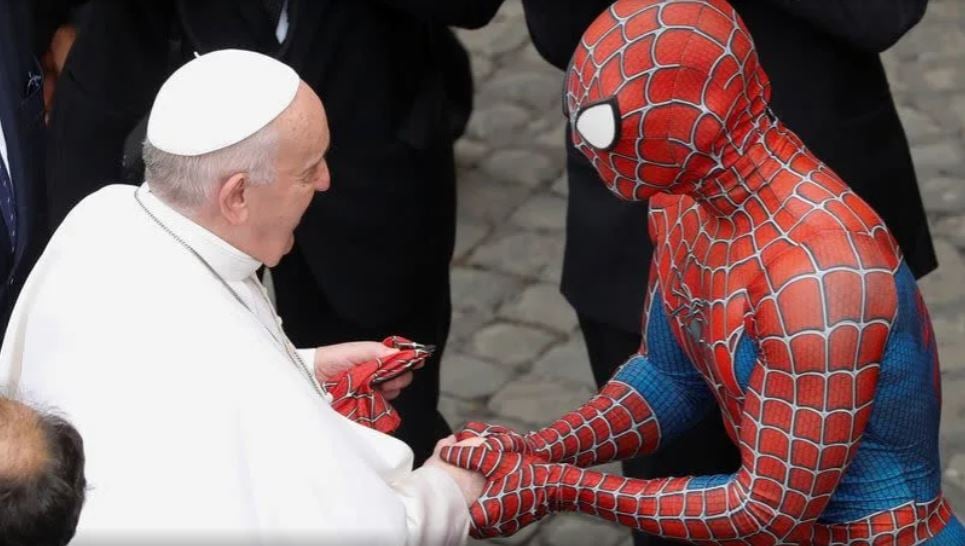 VATICAN CITY, (WLNE) – A rather unique visitor swung into Pope Francis' general audience today. Your friendly neighborhood Spiderman!
A man dressed in a full skin-tight suit of the famous comic book character sat in the VIP section of the audience in the San Damaso Courtyard.
He sat quietly next to a priest that did not appear to be bothered by 'Web-Head'.
Spiderman got the opportunity to meet the Pontiff and even give him a mask of his own.
The man under the mask was not the teenage Peter Parker, but 27-year-old Mattia Villardita of Northern Italy.
Villardita was given a place in the VIP section because of his work dressing up in costume to visit sick children in hospitals.
Both men can understand that with "great power comes great responsibility"
©WLNE-TV/ABC6 2021