Witness calls fatal sledding accident "ugly"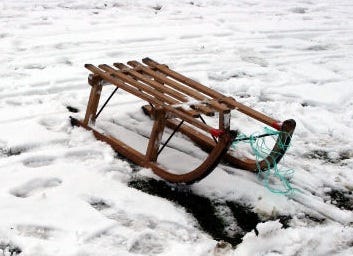 A day of sledding turned deadly at a Providence park on Wednesday, after a teenage girl hit a tree, head first.
Tom Souza saw Alexandria Alvarez just minutes after the 17-year old crashed her sled into a wooded area at Neutaconkanut Park in Providence.
"She violently hit that tree and it was ugly." said Souza.
Souza says that Alvarez was lying in the snow, badly hurt, her jacket torn from the collision.
It's a sight that Souza will never forget.
"I just remember looking into her eyes and then they rolled back into her head, but they stayed open. They stayed open and she was garbling something trying to get it out, but just couldn't.
Then I literally saw her go from flesh colored to pale blue." said Souza.
The deadly accident led the City of Providence to shutdown the popular sledding spot.
Neutaconkanut Park is the highest point in Providence, rising nearly 300-ft above the city, but many believe its too dangerous a spot for sledding.
"They should have done something about this hill, to think more about safety, its not that safe." said Christian Peleaz of Providence.
Park rangers are now keeping anyone from using the hill, to try and prevent what happened to Alvarez, from happening again.
There was another serious accident on the hill on Wednesday.
A Central Falls man was hurt so badly that he wasn't able to get up after crashing his sled, and had to be taken to the hospital, to treat his injuries.
There's no word yet on how long the hill will be closed for sledding.