Wives of local firefighters help out families in need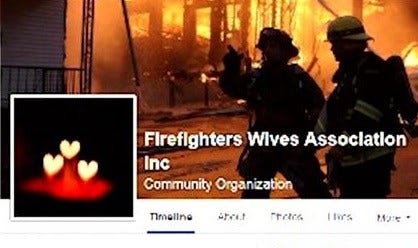 By Ana Bottary
abottary@abc6.com
Sharron Furtado has heard many stories over the years of how fires rip through homes. In the blink of an eye, families are left with nothing. Her husband see's it first hand as Fall River Firefighter.
"The red cross only helps out a certain amount and afterward all of these people are homeless, left not knowing what to do. Because this isn't an everyday occurrence, for someone to have their house burn down,"says Furtado.
Seeing a need for help, Furtado began the Firefighter Wives Association in 2012, collecting money, clothing and furniture in a warehouse.
Today, the warehouse is full and they've helped more than 300 people. Their latest donation to a family in need was $3,600.
"You don't realize how much you depend on your belongings until everything is gone,"Says Fall River Fire Captain, Neil Furtado,
"we had 405 fires last year, 290 were structure fires, that's a lot of families that need things…People that i know who have had fires have told me it has made a huge difference."
Furtado says they're still in need of volunteers to help expand their efforts even more. But, she says she loves to support the fire department in any ways she can.
"They can't help people beyond what they've already do. Which is try to save their homes and their belongings and their lives, so it really pushes me forward to feel that we should help out as well."
© WLNE-TV 2015